Pawn My Watch, London
---

Are you thinking " Pawn your Luxury Watch in London?"
If you considered "pawn my watch in London", then at New Bond Street Pawnbrokers we offer loans on fine watches, to help you unlock its value without having to sell your luxury watches outright – all within the comfort and security of our Highly Awarded pawn shop for watches in Mayfair, London.
With over 25 years of experience issuing loans against fine watches in London, we know how to accurately appraise, value, and pawn your timepiece at a highly competitive rate. In fact, all our watch valuations are based on up-to-date market prices and auction estimates.
David Sonnenthal, resident expert appraiser for the beloved Channel 4 "Four Rooms" TV show leads our team of in-house experts.
The experienced fine watch and timepiece appraisal team at New Bond Street Pawnbrokers call on many years of experience in the fine watch industry to enable you to release capital with loans against modern, vintage, and antique watches, and timepieces.
WE ARE A HIGHLY AWARDED & RESPECTED PAWN SHOP
IN MAYFAIR, CENTRAL LONDON
Our high pawnbroking standards for watches and other luxury assets have been recognized by the most prestigious industry bodies with over 30 awards and nominations in the last 3 years. Some of the many awards we won include:
2022 Winners National Pawnbroking Association Award, UK (Highly Recommended Shop)
2021 Winners National Pawnbroking Association Awards, UK (Highly Commended)
2019 Winners National Pawnbroking Association Award, UK (Best Pawnshop in the UK)
Winners UK Business Awards (Best Financial Institution)
Winners UK Credit Awards by Experian
Winners UK Digital Growth Awards (Best Financial Website)
…and many more
Call now to schedule a free, no-obligation
valuation of your Rolex Watch
We are the most awarded Pawnbroker in the UK with over 25 Years of experience at our pawnshop in Bond Street, Mayfair.  Our team of in-house experts is being led by David Sonnenthal, resident expert appraiser for the beloved Channel 4 "Four Rooms" TV show.
All our valuations are based on up to date market prices and auction-based estimates, so you can rest assured that you will get a competitive rate when pawning your Rolex Watch with us.
Our promise to you:
Guaranteed

Competitive Rates in the Market:

5% FIXED interest rate

Fair, auction-based valuations
Same day payment
Complimentary valuation, no obligation
Discreet & trustworthy – we are authorised and regulated by the Financial Conduct Authority
How do we appraise all watches for a loan?
Our fine watch specialist department is considered the go-to when considering loans on classic and contemporary watches from manufacturers such as Patek Philippe, Rolex, Vacheron Constantin, A Lange Sohne, Breguet, Audemars Piguet, IWC, Hublot, Cartier as well as many other prestigious names.
Before taking your luxury watch for a loan valuation at our London pawn shop, our team must first take the time to properly understand your watch. You will then be offered a loan amount based on the valuation of your watch.
For us to carry out a valuation, we ask that you bring your watches into our pawn shop on Blenheim Street, London. If this is not possible, alternate arrangements can be made.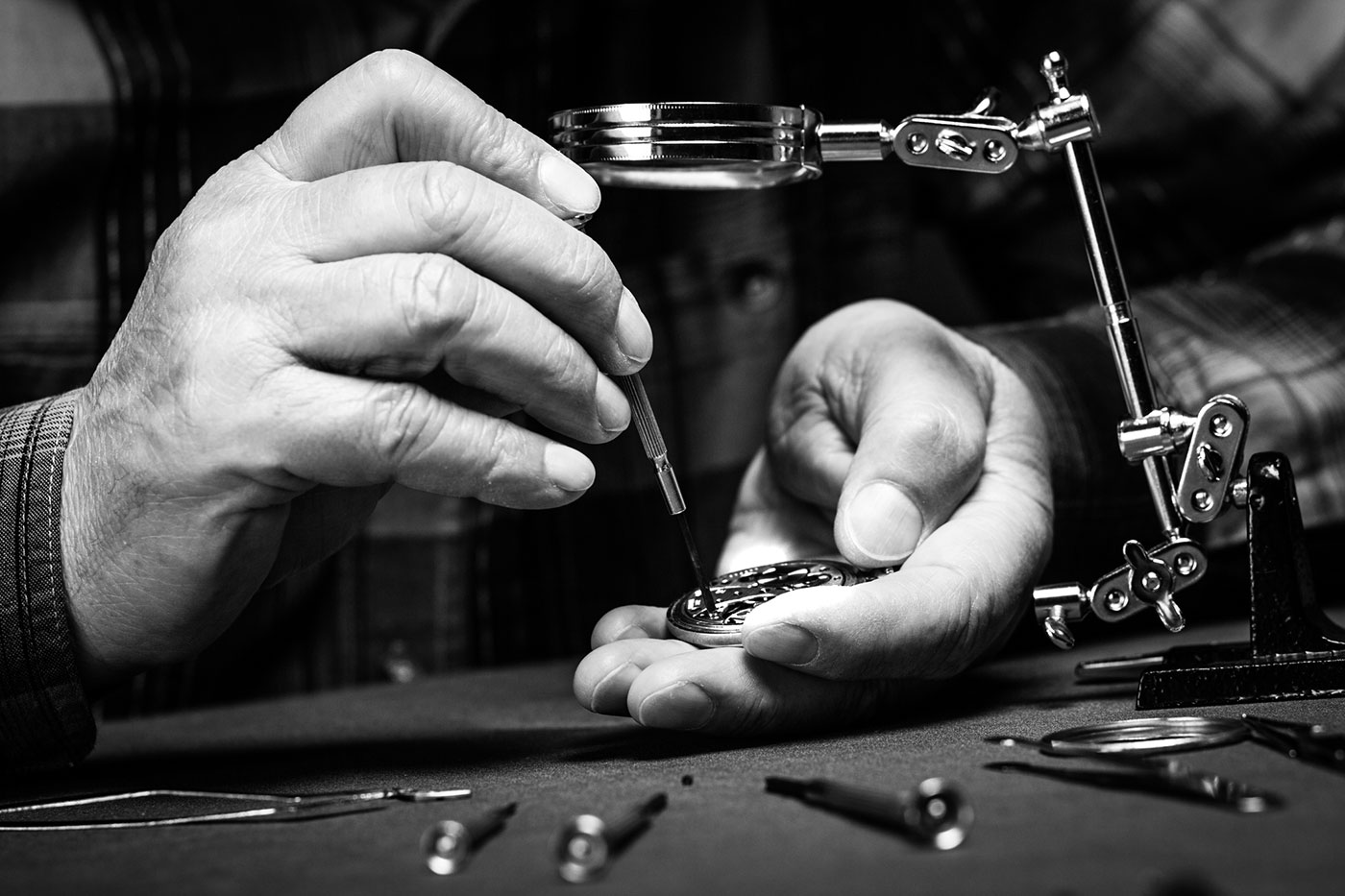 Our watch appraisals are based on the following factors:
Manufacturer
There are a number of luxurious watch manufacturers we provide loans against, such as Rolex, A Lange Sohne, Breguet, Audemars Piguet, and Patek Philippe.
Watches made by such well-known manufacturers are worth more as their reputation for building quality pieces is well-established, and they tend to hold their financing value much better over time.
We will also look at the exact model and reference of your watch and seek to understand just how rare it is. Certain watch models are more valuable than others, because of their age, scarcity, association with notable people, and other factors.
Age
The age of your watch can have a positive or negative effect on the value you can finance it for, with its condition and rarity being huge factors influencing the value of your watch.
For example, a Rolex Daytona Reference 6421 from 1969 is hugely valuable due to its age, but also thanks to its association with the actor Paul Newman. Its pawning value is higher also because the Daytona was a niche watch at the time with few units produced.
However, if one of these watches is in poor condition and does not work very well, this will significantly undercut its loan value.
Condition
Restorations, replaced parts, blemishes, and dents can all affect the value of a fine watch loan.
Provenance
Paperwork, the original bill of sale, the original box, and servicing papers are also considered before pawning your watch. In brief, for any watch we lend against, having items such as the original box, guarantee, servicing papers, and the original receipt of sale will greatly improve the pawn value of your watch when bringing it to our London store.
All in all, when pawning your watch with us, the team will take into account the current market value of the watch, the manufacturer and model, condition and restoration (if appropriate), availability, age, demand for the piece, and provenance.
How to get started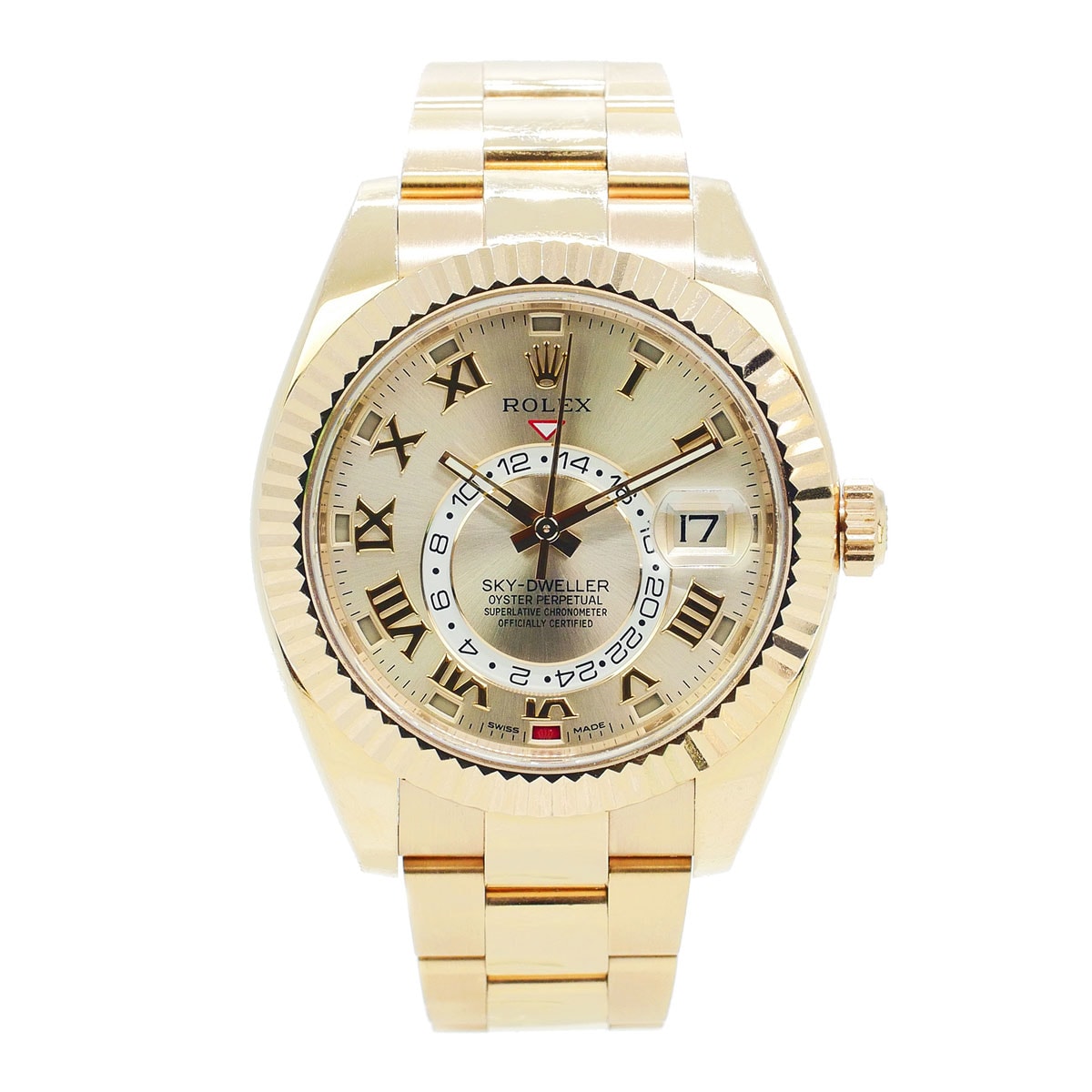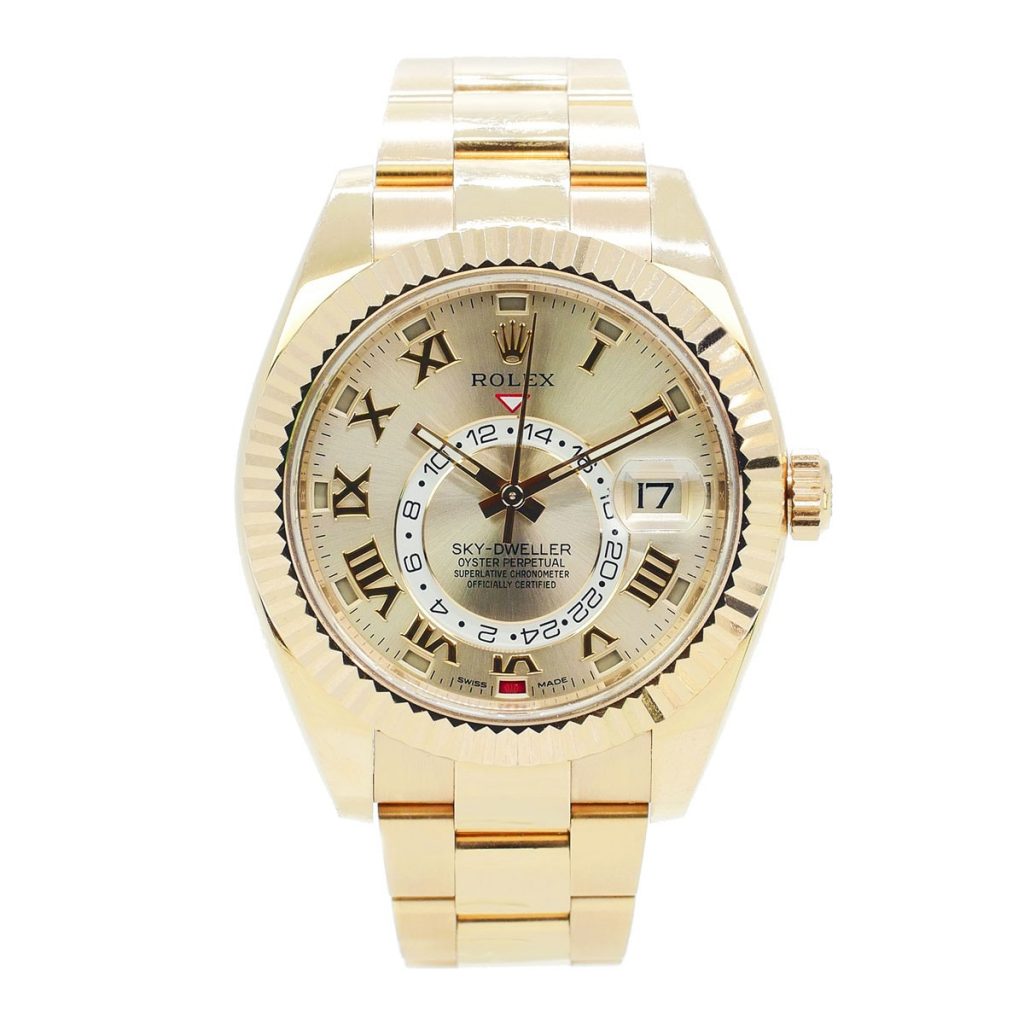 If you are looking to borrow against fine watches in London, then it is always recommended that you find an accredited, well-experienced pawnbroker who can give you high-class service.
Our Blenheim Street pawn shop for watches and fine assets is based in the heart of Mayfair, London.  Appointments can be made, but are not 100% necessary.
Once we agreed on a loan on a watch we ensure that you receive 100% of the agreed pawn price. We work in a private and confidential way with no credit checks performed. We also ensure you achieve a fair value of credit against your fine watch.
We offer immediate appraisals and specialist advice, supporting clients through the entire process at our award-winning London-based pawn shop for watches and other luxury assets. All our valuations are based on current market values and auction estimates.
Some of the many watch brands we loan against include: A. Lange & Sohne, Breguet, Breitling, Bulgari, Cartier, Chopard, Harry Winston, Hublot, IWC, Jaeger LeCoultre, Omega, Panerai, Piaget, Richard Mille, Roger Dubuis, Tiffany, Ulysse Nardin, Urwerk, Vacheron Constantin, Van Cleef & Arpels, Audemars Piguet, Graff, Patek Philippe, and Rolex to name just a few.
*We are authorised and regulated by the Financial Conduct Authority
Frequently Asked Questions
WHAT IS THE VALUE OF MY PRE-OWNED WATCH?
The short answer to this question is: it depends! Usually, the value of a watch is determined by a range of factors, which can vary over time. The re-sale or lending value of your watch doesn't always reflect the price which was paid for it. To assess the value of your watch, we will consider variables such as: – The current demand there is for your particular make or model: watch trends change over time, so a valuer will consider whether your watch is likely to sell. – The market value: this can be determined from the valuer's professional knowledge, the value that similar watches have fetched at auction, and standard valuation data. – The condition of your watch: obviously a watch that is in immaculate condition has a higher value than one which isn't working, or has a degree of cosmetic damage. – If you are considering taking out a loan against your watch, the valuer will also take into account how likely it is that you will pay off the loan and retrieve your watch. The higher the valuer feels the chances are of this happening, the more likely it is that you will receive a higher offer.
HOW TO MAXIMISE THE VALUE OF YOUR WATCH
A reliable method of obtaining fast cash when you need it most, financing your watch with the right London pawn shop can really work in your favour. Obviously being confident of receiving the very best price possible is important. Follow these simple tips to make sure you optimize the value your watch can command: – Make sure that it's in good working order. Even if it costs money initially for watch repairs, a watch that works dependably is going to command a higher price than a non-functional model, even allowing for the cost of the repairs. – Consider repair or restoration work on any cosmetic damage. Over time, almost every watch can begin to show signs of wear. In many cases, these effects can be minimized or even completely eradicated with sensitive restoration work. If you are considering this step, caution is advised! Watches may actually lose value if they are restored: buyers may prefer an older watch in original condition, even if it has some scratches or other defects. – Clean your watch before requesting a valuation. A dull or tarnished watch is unlikely to attract the same value as one in pristine condition. Taking a small amount of time to clean your watch, or arranging for it to be professionally cleaned, can mean that it fetches a higher price. – Make sure that any accessories and the box (if you have it) are also included. Particularly when it comes to re-sale, a watch that still has the original box and any related accessories will have a greater value than one without these extras.
HOW DO I FINANCE MY WATCH IN LONDON?
Provided you pick the right pawnbroker, pawning your watches in London can be a fast, simple and convenient process. In the first instance, take the time to pick a pawn shop for watches in London that has the necessary expertise and experience to appreciate your timepiece and value it correctly. If you own a high-end watch (for example, a Rolex, Hublot, Omega or Roger Dubuis), it's important to find an equally premium pawnshop with whom to discuss your proposed transaction. Using a high-class pawnbroker with the specialist knowledge needed to give you an accurate, transparent variation not only means you're more likely to realize the value your watch commands, but you can also be confident that you're dealing with a professional company that has integrity and honesty. We are authorised and regulated by the Financial Conduct Authority (FCA)
HOW DO YOU VALUE THE CONDITION OF MY WATCH?
When considering loans on watches London valuers will make an assessment of your watch's condition. The assessment covers three key areas: appearance (or aesthetics); function; and water resistance. – Appearance: each material that the watch is made of will have different qualities which are measured to determine condition. For example, a sapphire lens will be minutely examined for chips or tiny nicks, whilst those featuring thermoplastic crystal lenses will be inspected for scratches. Water damage, corrosion, fading, discoloration or missing parts will also be noted. – Function: to be in good functional condition, a watch needs to do far more than simply "go"! They will need to be accurate, smooth, and dependable. – Water resistance: valuers have access to special dry testing equipment which can analyse the water resistance of a watch. Water resistance contributes towards the overall value of the watch.
HOW CAN I GET A VALUATION OF MY PRE-OWNED WATCH ONLINE?
Are you searching for a loan on your watch? To get an accurate valuation, it's important that a valuer is able to inspect your watch in person in order to assess its condition. As a pawnshop for watches Londoners can depend on, we welcome online enquiries from prospective clients. Once we have received your message, we are pleased to offer an initial assessment. To continue the valuation, you will need to drop the watch at our premises, where we will conduct a full valuation in order to give you a fair, accurate price. This process is the quickest and easiest way if you are wondering how to pawn my watch online and receive a fair price.
DO I NEED ORIGINAL BOX AND PAPERS WHEN TAKING A LOAN ON MY WATCH?
Not necessarily! Clients who are able to present the original box and papers are likely to find that their valuation (and therefore potentially their borrowing transaction) is completed more swiftly, but this does not mean that papers and/or a box are necessary to proceed. We are usually able to verify the authenticity of your watch through cross-matching existing records: our expert team are trained and experienced in identifying the provenance of the watches we value, as well as able to accurately identify fake watches. An original box can add value but isn't essential.
HOW FAST CAN I RELEASE FUNDS WHEN AGREEING TO A CONTRACT ON MY WATCH ?
If you are eager to access instant loans on watches, it's possible to obtain the money you need rapidly when you use our valuing and pawnbroking service. Provided that you are happy with the assessment and comfortable with the price that we are offering you for your watch, we are usually able to complete the transaction and transfer the relevant funds to your bank account on the same working day (subject to banking hours). It should be noted that whilst we are normally able to value watches on our premises within a relatively short space of time, there may be occasions when we require an additional opinion from an outside expert. We will, of course, keep you fully informed, but the necessity for further expertise on a valuation will almost inevitably lengthen the time taken to complete the process.
HOW MUCH TIME CAN I PAWN MY WATCH FOR?
In the first instance, clients agree a seven-month time frame as part of the transaction. Should the interest be paid by the end of the initial seven-month period, clients are usually able to defer repayment of the original sum for a further seven months. Again, provided the interest on the loan is paid back on time, clients will usually be able to defer again. Deferment may be repeated several times in some circumstances: your broker will be happy to discuss your individual circumstances when you want to pawn your used watch for a protracted period.
WHAT BRANDS OF WATCHES DO YOU ACCEPT?
As a high-end pawnbroker that specializes in exclusive brands and luxury names, we usually only accept watches from prestigious manufacturers. Besides Rolex, this list might include names such as Patek Philippe; Rolex; Vacheron Constantin; A Lange Sohne; Breguet; Audemars Piguet; IWC; Hubolt; and Cartier. Note that this list is not exclusive. We are willing to consider less well-known, niche watch manufacturers, as well as watches that were specifically commissioned as one-off timepieces for a particular individual or occasion. If you're not sure whether your watch is one which we might be able to offer you a loan against, please get in touch and we will be happy to advise on a case-by-case basis.
WHAT IS YOUR INTEREST RATE?
The interest rate varies depending on the individual transaction. Clients can normally expect to pay 5% interest fees, no hidden fees and auction based estimations. In order to get an idea of how that would translate into monetary terms, a loan of £12,000, repayable in seven months with an APR of 60%, will cost you £2516.86 in interest (total amount repayable: £14,516.86). All our charges and repayment rates are clearly displayed on our website and will be explained to you before you proceed with your transaction. As an FCA registered pawnbroker, we operate in a transparent, honest manner when it comes to securing loans against watches London people can trust. An established company with a long history of assisting clients who require a short-term cash injection, we are proud to provide discreet, fast access to funds when required. If you are unclear on any aspect of our charges, interest rates or other financial terms, please get in touch as we will be delighted to assist.
More information on pawning fine watches in London
Find more information on the most expensive watches in the world, most expensive Rolex watches, most expensive Patek Phillippe watches, famous Rolexes, or watches to invest in.