Pawn Your Jewellery in London
---

Are you thinking " Pawn my Fine Jewellery in London?"
If you consider to pawn your fine jewellery, at New Bond Street Pawnbrokers, we operate with the utmost discretion when dealing with all loans on jewellery at our award-winning pawn shop in Central London.
With 25 years of Mayfair, Central London pawnbroking presence, we believe we can release the full potential loan value of your jewellery when pawning it with us.
What sets us apart is our in-house expert, award-winning pawn team of appraisers who can properly assess your assets and understand their true value when offering loans on jewellery at our London shop. David Sonnenthal, resident expert appraiser for the beloved Channel 4 "Four Rooms" TV show leads our team of in-house loan experts on diamonds jewellery.
At our Central London location, we are happy to pawn on all manner of fine jewellery, including necklaces, earrings, bracelets, watches, as well as loans on individual pearls or gemstones.
The criteria we look at when appraising any piece of fine jewellery for loan purpuses are detailed below.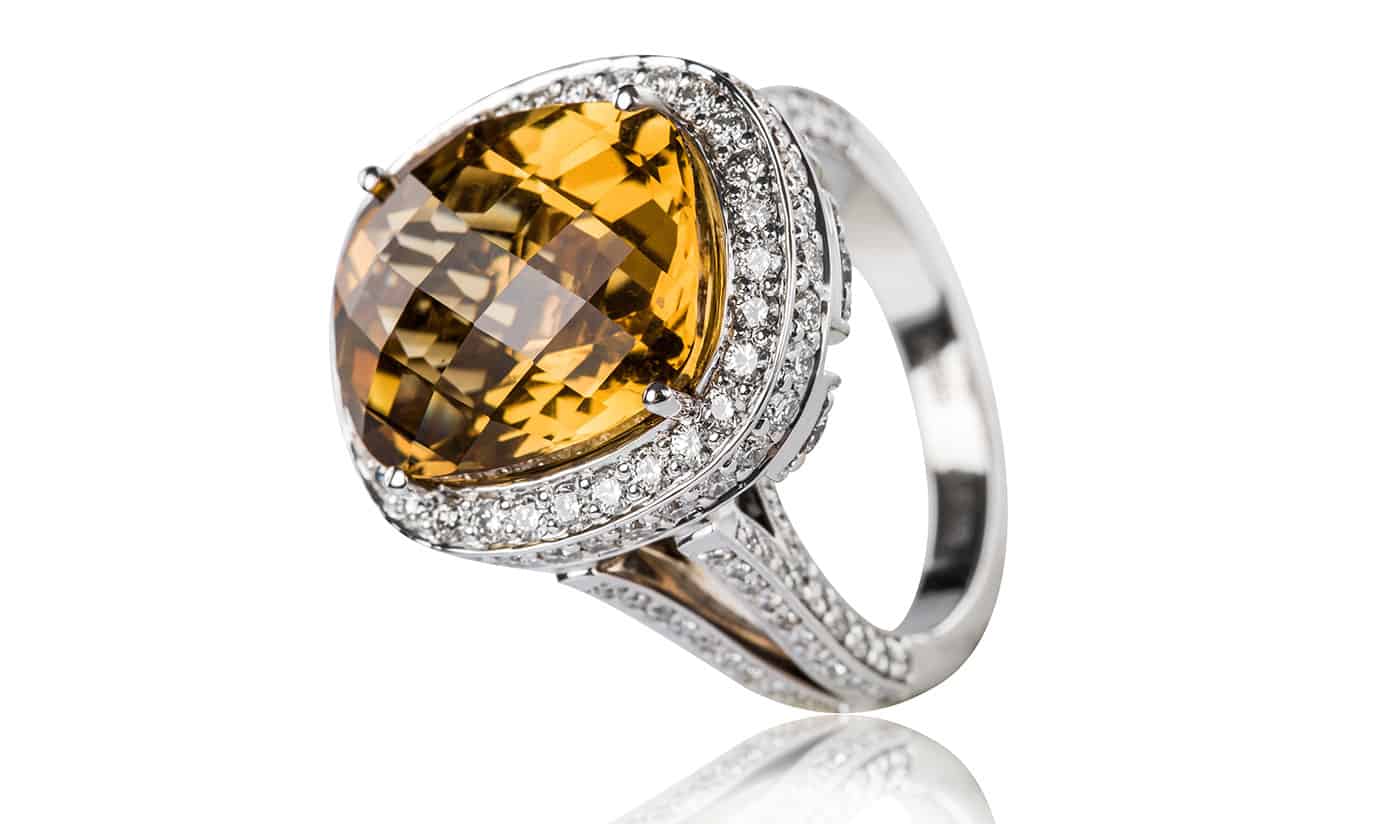 RELEASE CAPITAL FROM LOANS ON YOUR FINE JEWELLERY
With over 60 years of experience loans against  fine jewellery, pearls, diamonds and precious stones New Bond Street Pawnbrokers team of experts can help you secure immediate access to the high capital value of the jewellery collection you are looking to pawn at our London store.
From art nouveau pieces by Van Cleef and Arpels to modern Cartier, our London loan experts can advise on pawning against all types of modern, vintage and antique jewellery, from rings, necklaces, earrings, bracelets, to other pieces. The gemstones we loan against and appraise include diamond, ruby, sapphire, emerald and tanzanite.
Our resident jewellery experts and gemmological specialist advisors are all GIA trained, assess, evaluate and loan on fine jewellery, as well as loose or mounted stones. New Bond Street Pawnbrokers jewellery inspections and appraisals for pawning purposes are objective, accurate and made on the current market sale value and London based auction estimates.
We are high-end, highly awarded pawnbroking experts in loans on diamonds, fine jewellery, classic cars, fine wines, fine art ,antiques, rare books, handbags , antique silver and fine watches.
VALUING YOUR JEWELLERY COLLECTION FOR A LOAN
When appraising jewellery and precious stones for pawning at our Central London shop, the New Bond Street Pawnbrokers loans team takes the following into account:
MANUFACTURER 
Brand or manufacturer is naturally very important when pawning your diamond jewellery, along with whether the jewellery piece you will loan against bears a signature. Among many others, we will consider loans on pieces from classic and contemporary jewellery houses such as: Boodles, Graff, Bvlgari, Van Cleef and Arpel, Cartier, Tiffany and Co., Shaun Leane, Stephen Webster, Boucheron, Buccellati, Chaumet and Lalique.
MATERIAL 
Fine jewellery is conventionally made from a grade of yellow, white, platinum or rose gold.
GEMSTONES
There are many contributing factors that help us establish the value of precious gemstones jewellery for loans. We combine our extensive industry loan experience with certificates of authenticity to determine the pawn value of your jewellery collection. Some gemstone characteristics like weight are tangible; others like clarity, colour or origin can be less straightforward to determine.
Many fine gemstones, especially diamonds, are now accompanied by a laboratory report listing the colour, cut, clarity and weight. They may also contain information about treatments or origin.
While they may not always be entirely necessary for the loan valuation process, we consider the following laboratory certificates to be of the highest standard when pawning against jewellery at our London pawn shop: GIA – Gemological Institute of America; HRD – Diamond High Council; and Gem Lab – Gubelin.
Certain jewellery gemstones, such as ruby, sapphire, or rare natural gems, can attract a premium loan in the market if they can be traced to a particular country. In lieu of an independent grading report, the seller may offer certain guarantees.
Our fine jewellery loans appraisers are always on hand in-store to advise you on pawning your jewellery, diamond and precious stone collection. Get in touch to arrange an appointment, or come and find us in Mayfair, London.
With over 25 years of experience operating as a pawn shop in the heart of Mayfair, London we have worked with a myriad of clients who have loaned against a number of incredibly fine pieces of jewellery. The reason we have thrived for so many years in such a competitive market is due to our ability to continue to offer an incredibly personal customer experience and to give more than fair market loan valuations to each piece of jewellery that needs appraising and pawned against at our Central London location.
How to get started with pawning your jewellery
We offer a free loan valuation on any fine jewellery piece you are interested in pawning, and our doors are always open to new visitors. Appointments can be made, but are not 100% necessary; we're always happy to take walk-ins. If you are looking to loan against any fine jewellery and would like a quick and trustworthy pawn valuation, then come and visit us today at our shop in Mayfair, Central London.
Some of the many loans we offer are against various types of diamonds and fine jewellery: diamond earrings, diamond necklaces, diamond rings, and fine brands of diamond jewelery such as  Graff, Van Cleef & Arpels, Bulgari, Harry Winston , Tiffany and Cartier  to name just a few.
To get started, fill out the contact form on this page or call us on 020 7493 0385
Interested in the work of Fine Jewelry and Diamonds?
If you would like to read more about what happens in the world of fine jewellery, then read our comprehensive articles on most expensive jewellery ever sold by Cartier, expensive Hermes bags, most expensive diamonds ever sold, or diamond rings, like Cartier's.
*We are authorised and regulated by the Financial Conduct Authority

Frequently Asked Questions
Can you pawn your Jewellery?
Pawning your jewellery may seem daunting, but it needn't be. A reputable pawnbroker will offer you a loan appraisal on your jewellery, without any pressure to proceed. You will be provided with a Pre-contract Credit Information form to look at, which will outline timescales and interest rates. You have a 14-day cooling-off period; giving you the option to just pay the interest for the period of the credit and cancel the contract if you decide you no longer want to proceed. This is why pawning jewellery is the perfect solution, when a quick injection of cash is required for an important event, or new venture or investment. Jewellery has always been a safe investment and loans option; precious metals and gemstones continue to increase in worth, year on year and repeatedly outperform the stock markets. There are fluctuations in the value of antique and collector's items which, as with any investible item, depends on supply and demand. What is considered collectable can alter over time. This is where jewellery stands on its own, the base loan value of gemstones and precious metals is consistently increasing. Maybe you are thinking it is now an optimum time to sell your jewellery and to benefit financially from an increase in value. Alternatively, you could consider using your jewellery as collateral to fund a new venture or purchase. One option is to pawn jewellery for a loan. You may be tempted to consider simply running a search online for 'the nearest pawnbrokers for jewellery near me'. Choosing how to find the best pawn shop for jewellery is a very important decision, to ensure you achieve maximum returns. Pawnshops that will sell or offer you a loan on your jewellery are plentiful so why, we hear you ask, 'would I not look for a pawnbrokers for jewellery near me?' In the same way you would carefully consider which auction house has the most potential and is in the best geographical location for the type or style of fine jewellery you want to sell, these factors also apply to pawn shops. This is why you may choose to join many astute individuals and look for loans on jewellery in London. However, it is also vital to find the optimum London location for a pawn shop; either when selling or using your jewellery as collateral. Looking online to find out what pawn shops take jewellery in London is an easy way to miss out on a shop that will provide an accurate appraisal and will market your jewellery to the most appropriate buyers based on the metal, gemstones, style, age and the brand. Prior to obtaining a valuation, you may want to browse London based auction houses catalogues, to have a more general understanding of current market sale value, bearing in mind that even the same manufacturer will have a wide range of values depending on the collector's market and the metal and gemstones they contain. At New Bond Street Pawnbrokers, we have over 60 years of experience appraising and loans against fine jewellery at our London shop, including collector's items such as art nouveau pieces by Van Cleef & Arpels to modern Cartier, vintage and antique jewellery, and gemstones including diamond, ruby, sapphire, emerald, and tanzanite. We understand that you will want to give this careful consideration and our staff are on hand to answer any questions you may have, to make the process as simple and stress-free as possible.
How to get a loan on jewellery in London?
To know how much your jewellery can be pawned for in London, take some time to find the most appropriate broker. When you are considering where to pawn real jewellery in London, it is advisable to find a pawnbroker with knowledge of fine jewellery loans and a resident gemological specialist. Jewellery, as with any high-end item, ranges in loan value and appeal and has a limited market. Knowing how much you can pawn your jewellery for may be difficult to determine and appraisals can greatly vary. Finding a broker that has experience pawning fine jewellery and brands such as Cartier and Van Cleef & Arpels is an important factor when seeking an appraisal. A pawnbroker with expert loans knowledge will be able to give an appraisal that is not only based on the worth of the stones and precious metal but also the desirability and collectability of the jewellery piece, as reflected at London and renowned worldwide auctions. Your next query may be 'Why should I not look for the best place to pawn jewellery near me?' Pawn jewellery value is subjective and pawnshop loan rates for jewellery will be impacted by poor location and available customers. Pawnshop value for jewellery is often reliant on the comparative loan jewellery prices in other shops. This could mean you will get offered significantly less than the true value. Appraisals may also be dependent on the known clientele and the amount that they are willing to spend. The annual interest rate and the APR available for pawning your jewellery will differ dependent on the pawnshop and how much they consider the loan to be a risk. London pawnbrokers for jewellery will accept items that can be used as collateral, based on their pawn worth. Deciding to use your jewellery as loan collateral may be a huge decision, in particular for pieces that are sentimental and irreplaceable. This is where pawning jewellery for a loan takes away the pressure of knowing you will have lost your precious pieces forever if they are sold. New Bond Street Pawnbrokers' London jewellery pawn experts and gemological specialist advisors are all GIA trained and able to provide unprejudiced, precise loan appraisals based on the current market sale value of your diamond jewellery. Our expert knowledge of collectors and London based auctions allows us to ensure the full potential loan value is always offered against your jewellery. David Sonnenthal, founder and director, established New Bond Street Pawnbrokers in 1999. This year he won his second National Pawnbroker Association's Best Independent Pawnbroker award. He is also known for his role as a resident dealer on Channel 4's Four Rooms TV series, and he is highly respected by a growing base of exclusive, international clientele. Loans on diamond jewellery and high-end pieces are flexible. If you find you need longer at the end of the contract term, New Bond Street Pawnbrokers will discuss how you want to proceed and will make the pawn process for your jewellery simple and transparent. For a loan appraisal, without an appointment, you are welcome to bring in fine jewellery to our Central London pawn shop. We can put an agreement in place for a loan on your fine jewellery and you can have access to the money on the same day, especially useful when an unexpected investment has presented itself. New Bond Street Pawnbrokers' team of highly trained and respected jewellery experts have considerable experience and specialist knowledge to provide a pawning appraisal that will enable you to release the full potential loan value of your jewellery.
How much can you pawn jewellery for?
Loans at our London pawn shop can be offered for many styles of fine jewellery featuring diamonds, including earrings, necklaces, rings, and broaches. Small variants can make a significant difference to the value and require expert perception to detect. Diamonds in antique and collector's jewellery also requires an understanding of the desirability of the overall piece and how often similar pieces come up at auction houses. As with everything, the less availability there is of a certain brand or era of jewellery, the higher it is likely to fetch when pawning or selling it. Precious metals and gemstones in fine jewellery will also determine its loan value as outlined below. Platinum is one of the rarer elements and only comes in one recognised chemical composition, making it the most valuable of all precious metals. Gold is determined in value by the amount of gold in the actual metal, which can range from a low 9ct to as high as 24ct. The higher the carat, the more the gold jewellery is worth for pawning purpuses. Types of precious stones in fine jewellery Diamonds, rubies, sapphires, and emeralds are considered the 4 most desirable of precious stones, hence valuable loans can be achieved against it. High-quality gemstones will always increase the loan value of any piece of jewellery and rare stones are also sought after. When you have a piece that you want to have valued for pawning, you can simply fill in our online enquiry form to obtain a loan valuation, before deciding to bring it into the shop in Mayfair, London for an actual appraisal. New Bond Street Pawnbrokers also provide a home appraisal loan service for highly valuable jewellery, so you don't need to worry about safely transporting the high-value jewellery pieces you are considering to pawn. Once you have agreed to the loan valuation for your jewellery you can then enter into a seven-month contract. Your jewellery is securely stored at New Bond Street Pawnbrokers and you continue to be the rightful owner, right up until the point the pawn contract expires. Obtaining a loan from New Bond Street Pawnbrokers offers a confidential way to use your jewellery as collateral. Additionally, you no longer have the dilemma and negative associations attached to selling something of great, sentimental value. Jewellery retail value and the amount that will be offered by a pawnshop that needs to resell the item as quickly as possible is typically far less than the actual worth of the jewellery. Differences that may impact the value will often not be taken into account, as the buyer is selling to a much wider market and may not be willing to greatly differentiate the value of one item of jewellery, over the other pieces already on sale. Certain items may be easier to sell, such as jewellery containing diamonds, necklaces, and bracelets, as they do not need to be a specific size to be wearable. However, their true value, in particular when it comes to rarity, may not be realised when you choose to sell your jewellery as the value may be determined by the precious metal or gemstones the piece contains. This often results in a much lower appraisal than would be given, when using the jewellery as collateral for a loan at a reputable pawnbroker. This is why wealthy and discernable clients choose to pawn their jewellery at New Bond Street Pawnbrokers' award-winning London shop. We are proud that many of our customers have found out about us through friends and associates, that are confident they can trust our loan valuations to be fair and release the funds against their jewellery quickly and with absolute discretion.
Where to pawn my diamond jewellery in London?
Loans on diamond jewellery can vary greatly, dependent on the knowledge of the person undertaking the appraisal. Only a gemologist is able to accurately assess gemstones, such as loose diamonds where small variations can greatly impact value. The GIA created the first globally accepted standard of diamond appraisal, which is still used today and is based on the 4 Cs: colour, clarity, cut and carat weight. Amongst gemstones, diamonds are renowned for being highly desirable and continue to be classed as one of the highest value, rarest gemstones. Bought to display eternal love, Hollywood starlet Marilyn Monroe made diamonds even more coveted by women around the world when she sang in the film, Gentlemen Prefer Blondes, 'Diamonds Are A Girl's Best Friend'. Quality diamonds and jewellery always achieve high loan prices and having an expert who understands how to assess the 4 Cs - colour, clarity, carat and cut - is essential to release the full pawn worth of your diamonds when you want to use them as collateral. A small difference in colour or clarity can greatly affect the value and can be difficult to establish. Fine diamonds may be accompanied by a laboratory report and certificates from the GIA – Gemological Institute of America; HRD – Diamond High Council; and Gem Lab – Gubelin are helpful; however, you can rest assured that our resident London gemologists can also accurately assess loans on diamonds and jewellery without a certificate. Investing in diamonds and other rare gemstones, is considered to be a reliable way to make money and the biggest London pawn shops know how good investment in fine jewellery can be. Diamonds are considered the rarest gemstones and natural diamonds take millions of years to form. Diamonds in Jewellery come in a rainbow of colours, with certain colours being rarer and therefore of higher loan value when pawning it. New Bond Street Pawnbrokers will offer loans on jewellery and loose diamonds that are 2 carats or over, coloured diamonds and GIA certified diamonds and will advise accordingly on the pawn value of these assets. With provenance (the country the gemstones can be traced back to) also a signifier of pawn value, New Bond Street Pawnbrokers' jewellery inspections will ensure every aspect of your diamond jewellery is correctly analysed for a loan when visiting our London store. With over 25 years of experience appraising modern, antique and collector's items of jewellery, you will be given a fair appraisal based on the true loan value the jewellery you will pawn at our Central London pawn shop. With so many areas of interest in London, finding a pawnbroker or your jewellery can seem like a daunting prospect. When considering various factors, choosing a shop that is central to many of London's most well-known attractions narrows down the options. Two of the most popular shopping areas are Oxford Street and Piccadilly Circus. Oxford Street is accessible from Tottenham Court Road station and Marble Arch station. Over 1.5-miles-long with over 300 retailers, one very popular attraction worth a visit is world-renowned Selfridges with its neoclassical columns and dramatic main entrance. A mixture of contemporary restaurants and shops brings forth a younger and varied clientele. The Scoff & Banter Tea Rooms cater to the ever-popular treat, a quintessential British time-honoured tradition of afternoon tea, attracting regular customers. Additionally, a multitude of restaurants provide varied cuisine, from modern European dishes created by the team at Roux at The Landau restaurant, where you can also enjoy Private Dining; to Lebanese food served in a cosy, family atmosphere at the Aline Lebanese Kitchen. Another tourist attraction that Oxford St is famous for, the famous Marble Arch is located close to Hyde Park and the Princess Diana Memorial Fountain. Nearby Piccadilly Circus connects numerous historic London streets and is home to a multitude of shops, attractions and theatres, including the Criterion theatre and the Shaftesbury Memorial Fountain. Shoppers also come to visit the world-famous Lilywhites department store. Hatton Garden is also known as London's Diamond Jewellery District for loans and buying. Accessible from both Farringdon and Chancery Lane underground stations, Hatton Garden is filled with over 55 jewellery retailers and pawn shops. The area is also infamous for being the home of the headquarters to the renowned diamond retailer De Beers. Intermingled are small independent coffee shops and plentiful unique food stalls. Another historical building of interest is St Etheldreda's Church in Ely Place which is open to the public and still holds Roman Catholic Mass twice every Sunday. The heart of London's jewellery quarter and the UK's recognised centre of the diamond jewellery loans trade, Hatton Garden has become a worldwide attraction for pawn shops, jewellers, gemologists and individual diamond buyers. Among this choice of Piccadilly Circus jewellery pawnbrokers and Hatton Garden jewellery pawnbrokers, both of which are in close proximity to Oxford Street and Bond Street and easily accessible by Tube, New Bond Street Pawnbrokers is located on 5 Blenheim Street in Mayfair just 0.1 miles away from Oxford Street. Selling jewellery at a pawn shop is relatively easy; however, due to the need for a pawnbroker to make a profit, the full value of the jewellery will never be realised. On average it is reported you will get around 40% to 60% of the value of a piece, as the broker has to resell it for a profit. For occasions when you need quick access to money, especially for jewellery that has been purchased as an investment for future generations; using your jewellery as collateral for a loan, provides a discreet and simple way to access money and still retain ownership of your valued jewellery.
What type of diamond Jewellery can you loan against at our London shop?
Diamonds vary in quality and vloan alue, and jewellery of every style containing diamonds will be considered for pawn purposes by our London experts. High-end brands are valued based on current London auction prices and each piece is considered against specific criteria as outlined below. Pawn your Graff diamonds and fine jewellery- Diamond jewellery created by Graff jewellers features distinctive pieces which beautifully integrate modern design with traditional craftsmanship. Knowing how sought after Graff diamond jewellery is and the high likelihood you will never be able to replace an item, you may be, understandably, reluctant to sell your Graff jewellery. Using your Graff jewellery as collateral to secure a loan, however, offers a real alternative to selling and losing your precious pieces forever. One of the aspects that sets Graff diamond jewellery apart and makes it appealing to a wider loans market is the ethical methods used to source their clear and rare coloured diamonds. Their diamonds are sourced from mines that adhere to strict regulations, to ensure safety is a high priority and the workers are treated fairly. When you bring your Graff jewellery to our award-winning pawn shop, you can be certain your loan appraisal is based on expert knowledge of the brand. Once authenticity has been confirmed, each individual piece of jewellery is inspected by one of our resident loan experts, in order to assess the colour, clarity, carat and cut of the diamonds. A Graff Fancy Yellow Diamond Ring sold by Fellow Auctioneers went for a record-breaking £1,307.600 making it perhaps one of the most expensive yellow diamond rings ever sold. With our understanding of the most recent developments in the rising values of Graff diamonds sold around the world, why not trust us to give you a loan appraisal you know you can rely on. You don't need an appointment to visit our shop and with no obligation to proceed with a loan on your jewellery, isn't it worth finding out what your Graff jewellery may be worth when pawning it? Pawn your Van Cleef & Arpels diamond-set jewellery: The Van Cleef & Arpels Parisian jewellery house sells jewellery to specialist jewellers in many European cities including London, Rome and of course Paris. Their pieces are also highly sought after in the Middle East, by both individual buyers, boutiques, pawn shops and vast numbers of Arabian royalty. Renowned for the high clarity and superbly cut diamonds in intricate settings, Van Cleef & Arpels diamond jewellery is famous for designs inspired by nature and often used as collateral for loans at pawn shops in London. Celebrated jewellery collections such as the Alhambra®, Perlée™ or Frivole® are created from a myriad of exquisite small, sparkling diamonds, using its patented 'Mystery Set' method. Highly sought after, a Mystery Set Deux Fleurs clip brooch, by Van Cleef & Arpels, with ruby, emerald and diamond was sold by Christie's in London. This rare brooch reached an astounding price of £235,250 on 29 November 2011. To receive a fair loan appraisal of your Van Cleef & Arpels diamond-set jewellery, visit New Bond Street Pawnbrokers at our London Mayfair store for a discreet and accurate assessment of its value for pawn purpuses. Pawn your Bulgari diamond jewellery- Haute couture Bulgari diamond jewellery exudes sophistication and luxury. Famously purchased by Elizabeth Taylor, Rihanna and Princess Marie José of Belgium, Bulgari diamond jewellery is always in demand and a worthwhile investment. To this end, you may be reluctant to part with your much-loved jewellery and choosing to pawn it offers you another way to release the capital in it knowing it will be cared for until you agree to end your loan contract. At New Bond Street Pawnbrokers, we understand how special your Bulgari piece is and respect this may be a difficult decision to pawn it. Why not visit us or arrange a home appraisal to discuss timescales, how we will care for your jewellery and how to reacquire full ownership and an equitable interest rate, should you decide to use it as collateral for a loan. Pawn your Harry Winston Diamond Jewellery- An unparalleled appreciation of this most iconic brand is essential when you are considering where to pawn your Harry Winston diamond jewellery. Harry Winston Diamond Jewellery is renowned for the rare nature of the individual stones, including the historic Hope Diamond which was gifted to the Smithsonian Institution in 1958. At New Bond Street Pawnbrokers, our resident team will provide you with an appraisal that takes into account the affinity of the brand to the global diamond industry. Our service is discreet and a loan will provide you with an injection of cash, when it is needed quickly and enable you to retrieve your jewellery when you are financially ready. Pawn your Tiffany Diamond Jewellery Known as the most romantic jewellery in the world, Tiffany is an iconic brand loved by celebrities and the brand is always in demand. Our experts understand what makes this jewellery so popular and their proficiency when it comes to valuing Tiffany jewellery. They will always offer a fair and authentic appraisal based on current market value and using indicators from auction sales, regarding the desirability of specific items. In addition, much older Tiffany jewellery is not as easy to identify and an expert with specialist knowledge of how Tiffany markings have changed over time is essential to authenticate genuine Tiffany pieces. Known for its classical yet modern designs, Tiffany was the first company within the USA that used 92% pure silver, based on the British silver standard. Forever innovative, they have even created a metal alloy, Rubedo, that is exclusive to the brand. Tiffany rose in popularity when a yellow diamond of 287 carats was worn by Audrey Hepburn and became known as the 'Tiffany Diamond'. Still making headlines, Lady Gaga wore a bespoke necklace, the Tiffany Aurora, to the Golden Globes. Maybe most renowned for their engagement rings and pieces that represent special occasions, it is understandable that selling a piece of Tiffany jewellery is often an emotional decision and one you may regret. This is where New Bond Street Pawnbrokers can step in. You can discreetly and easily have your Tiffany jewellery appraised and release the equity, in the form of a loan, without having to face the dilemma of parting with your loved pieces forever or missing out on a significant appreciation of value over time. Pawn your Cartier Diamond Jewellery Cartier was founded in Paris in 1847 by Louis-Francois Cartier and referred to as the 'jeweller of kings and the king of jewellers' by King Edward VII of England. Famous collectors include Barbara Hutton and the Duchess of Windsor. Rarer and more highly valued are pieces of vintage Cartier jewellery, and provenance is an essential part of any appraisal. In the early 20th century, Cartier designed jewellery became internationally renowned and visionary designers took inspiration from Indian jewels, creating some of the most iconic pieces of the century. Using your Cartier jewellery to secure a loan, provides a quick, discreet way to generate the cash needed in the short term, for unexpected circumstances or maybe to help fund a special occasion, such as a wedding?
Can you sell your jewellery at a pawn shop?
Pawnshops regularly buy jewellery for approximately 40-60% of its value. This is the highest that they can normally offer, to be able to make a profit when they resell the items. All fine jewellery can be sold, with the criteria normally being that the jewellery is made from platinum or gold. Diamond and precious gemstone set earrings, necklaces, bracelets, brooches, rings and trinkets of all kinds are also readily bought by pawnshops. Obtaining the most from your jewellery in the form of cash is unlikely if you want to sell it. This applies, in particular, with fine brands such as Graff, Van Cleef & Arpels, Bulgari, Harry Winston, Tiffany and Cartier, to name just a few. An appreciation and understanding of specific pieces and current market value mean similar pieces may be worth significantly different amounts. Without expert knowledge of these brands, you may find yourself selling your piece for far less than its actual value. The alternative option is to pawn your jewellery for a loan. It is advisable to bring in any supporting documentation you may have, though this alone will not always guarantee a fair or accurate appraisal. With values and recent sale prices in auctions regularly evaluated, you can be reassured our knowledgeable team appreciates the changing values of fine brands and will competently determine the correct age and value of your piece. With specialist knowledge and over 60 years of experience, you can be sure of releasing the maximum capital from your jewellery. Our resident team has a complete understanding of appraising high-end brands such as Graff, Van Cleef & Arpels, Bulgari, Harry Winston and Tiffany and Cartier, and with a Mayfair presence of over 25 years, you can also be sure you are in safe hands. With strong sentiments often attached to pieces of jewellery, it is natural to be unwilling to sell your jewellery. Should you consider pawning your jewellery at New Bond Street Pawnbrokers, our Mayfair offices are private and our staff will always treat each customer with respectful consideration. They will work with you to agree on timescales and a manageable level of interest and operating with absolute discretion. We are proud to have numerous customers who have been referred and trust in us, again and again, when they need to release equity from their jewellery. If you are needing funds, to secure an item quickly or risk missing an opportunity, bring your modern and antique jewellery and release the maximum value by pawning it for a loan. At New Bond Street Pawnbrokers, you will be able to secure funds quickly and take advantage of an appraisal based on the actual value of the piece and choose to accept a loan knowing it will be kept secure until you are ready to retrieve it. With no obligation and a relaxed environment, why not come and have your pieces appraised to know their true value.
Can you pawn broken jewellery?
Any gold, platinum or diamond jewellery, regardless of its condition, can be sold for the weight of its precious metal and gemstones. Naturally, jewellery that is broken will normally be worth less and any otherwise enhanced value that may be associated with high-end brands greatly depreciated. To find out the worth of gold or platinum broken jewellery, you can research the price per gram and weigh it. However, valuing diamonds and precious stones requires an expert gemmologist, to be sure of a fair valuation. That broken diamond earring may just contain a rare and highly priced diamond that could be worth more than you realise. To discover the value of your broken jewellery you can bring it into New Bond Street Pawnbrokers, knowing that our gemologists are capable of identifying valuable stones, regardless of the setting.
Can you pawn stolen jewellery?
Pawnbrokers require a Consumer Credit license from the Financial Conduct Authority (FCA) and must abide by the FCA rules and the Consumer Credit Act 1974 and subsequent updates. Unlike years ago, any reputable pawn shop will work closely with the police and have information about stolen jewellery that has not been found. Pawnshops regulated by the Financial Conduct Authority can be charged with receiving stolen merchandise and will immediately report anything suspicious to the Police. At New Bond Street Pawnbrokers, we will always ensure we are complying with FCA regulations and our legal responsibilities to report any suspicious jewellery immediately to the police
Can you pawn found jewellery?
You may assume that if you have found jewellery and do not know who it belongs to you can assume ownership. However, 'finders keepers' does not apply in the eyes of the law. Under the Theft Act 1968, a person is guilty of theft if they "dishonestly appropriate property [including cash] belonging to another". Lost property will continue to "belong to another" until it is confirmed the owner no longer wants the items. Found jewellery, therefore, can not be pawned, and will be treated in the same way as stolen jewellery, as there is no way to know who the true owner is and it is highly unlikely jewellery will have been 'abandoned' on purpose.
Can you pawn engraved jewellery?
Engraving jewellery will normally reduce the loan value. This does, however, depend on the engraving, as certain engravings will confirm provenance and make a piece even more highly sought after when pawning it. This is normally the case if a famous person is mentioned in the engraving or the piece was gifted to royalty or given during an important historical time. To find out if your engraved jewellery could be of value for loan purpuses, you need to find a pawnshop that has a thorough knowledge of the types of engravings that are sought after. At New Bond Street Pawnbrokers, we will be able to advise how an engraving has impacted pawn value and, of course, if you have an engraved piece that is unique and desirable, how the engraving can positively influence the loan value. You can be reassured that you will be offered an authentic loan appraisal and the pawn value of any gemstones and the precious metal will also be carefully evaluated, to ensure you receive the maximum amount of credit possible from your engraved jewellery.
Can you pawn fake jewellery?
Fake jewellery will rarely be of any true loan value and therefore is very difficult to pawn. If the jewellery is a copy of a brand then it would be illegal to resell it. On occasion, costume jewellery by renowned designers can be pawned. If you are unsure if your costume jewellery may be worth pawning you can bring it in for an appraisal and our experts will advise if it is part of a designer collection that is sought after and has loan value.
Take the first step in loans on your diamond jewellery in London
To find out how New Bond Street Pawnbrokers can assist you with releasing the capital in your fine jewellery simply fill out our 'enquiry form' and you will receive a loan estimate. You can also call us 020 7493 0385 if you would prefer to speak with one of our friendly and expert staff, who can advise of a loan estimate. For an appraisal of your jewellery, and to agree on a loan price it is advisable to book an appointment at our premises in Mayfair, London, where we have relevant specialists at your disposal. For a discreet service matched with no pressure to proceed, our expert staff at New Bond Street Pawnbrokers in central London will provide confidential appraisals before pawning your jewellery. With no pressure, you can consider the option of a loan to release the maximum amount of capital in your fine jewellery, without having to sell and lose it for all time. Why not come and visit us today (walk-ins without an appointment will be accommodated) and obtain the funds you require for that new venture or special occasion with a minimum of time and hassle.