I hope you enjoy this blog post.
If you want us to appraise your luxury watch, painting, classic car or jewellery for a loan, click here.
Warhol: the story behind an icon
May 2, 2018
When you think of Pop Art, one name springs to mind before any others: Andy Warhol. Love him or hate him, you can't deny that this American artist earned far more than his 15 minutes of fame. He became synonymous with an entire movement and is remembered across the art world as a daring pioneer who helped redefine the very notion of art.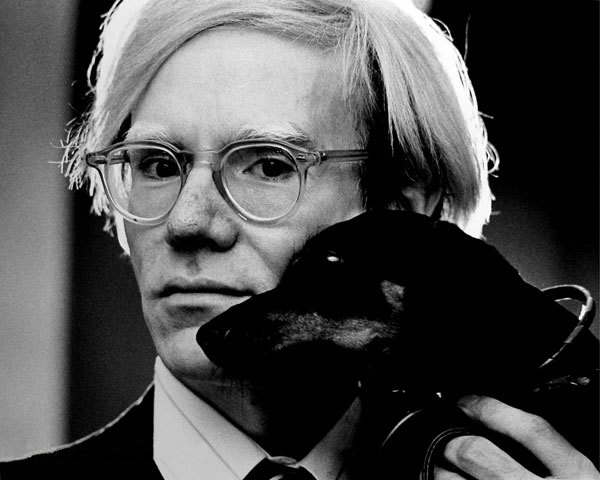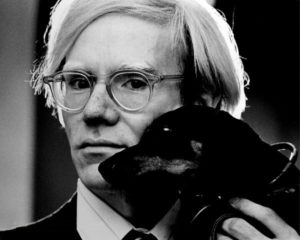 Humble beginnings
The man who would become known worldwide as Andy Warhol was born Andrew Warhola on August 6 1928, to a Slovakian immigrant couple. Warhol's early years were not exactly glamorous. His father was a construction worker in the industrial city of Pittsburgh, Pennsylvania, and his mother worked as a seamstress and embroiderer. Newcomers to the United States, the family worked hard to maintain their Slovakian roots and were regulars at the local Byzantine Catholic church.
Warhol's interest in art grew out of an unusual set of circumstances. When he was eight years old, he became sick with chorea, which badly affected his nervous system. The young Warhol was confined to his bed, and his mother, seeking a way of keeping him busy, taught him to draw. That was enough to spark a lifelong passion in the young boy, and after making a full recovery from his illness, he continued drawing and sketching at every opportunity. After his parents bought him a camera, he added photography to his growing repertoire of skills.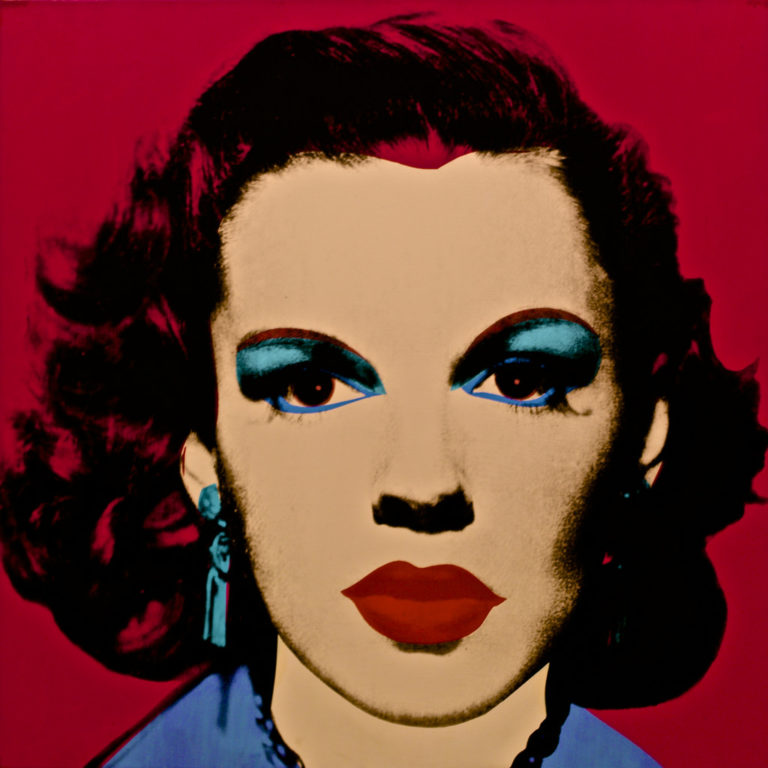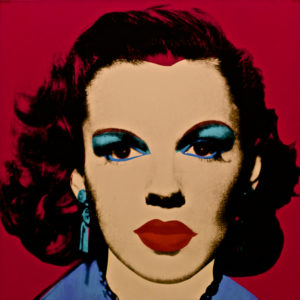 Early career
In 1945, Warhol began to study pictorial design at the Carnegie Institute of Technology, also in Pittsburgh. Upon graduating in 1949, he left his hometown and made a fresh start, moving to New York City and changing his name. His career in art began when he was hired by Glamour magazine to work as a commercial artist. Throughout the 1950s, he made a name for himself in this industry, and gradually he became known for his unique touches, including his experiments with rubber stamps.
Pop Art
Towards the end of the 1950s, Warhol's experiments grew more and more unusual. He spent more time on painting than he had in the past. Finally, in 1961, he was ready to share his vision with the world: Pop Art. Warhol had become fascinated by advertisements and brands, and his brightly-coloured, unique graphical style showed them off in a fresh new way.
In 1962, one of Warhol's most famous pieces was completed. His take on Campbell's soup cans divided the art world, with traditionalists questioning its legitimacy as a work of art. Challenging and controversial, it was impossible to deny that Andy Warhol had arrived on the scene.
Soon, Warhol's distinctive style was everywhere. His brightly-coloured works looked at brands – not only Campbell's soup but also Coca-Cola and vacuum cleaners – and celebrities. These vivid pictures, with the same image shown in numerous different colour combinations, depicted pop culture icons like Elvis Presley and Marilyn Monroe, and even the Chinese communist leader Mao Tse-Tung. However, the most famous was his picture of Marilyn Monroe, still instantly recognisable today.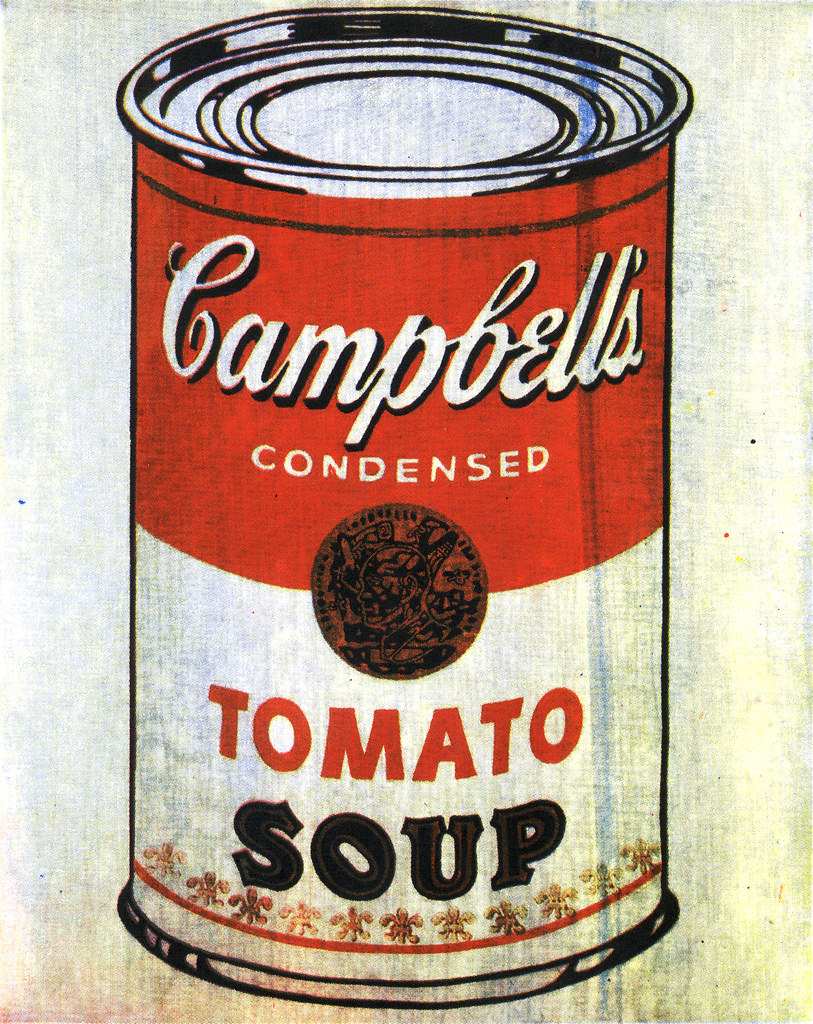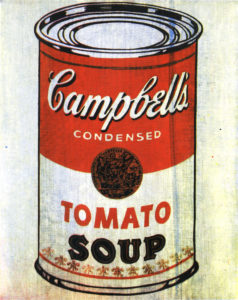 The Swinging Sixties
With Warhol now hugely in demand as a commissioned portrait-painter, in 1964 he could open his own studio, which he called The Factory. This enormous warehouse was soon a staple of the New York social scene. Warhol threw wild parties at The Factory, attended by the rich and famous, and later commemorated in Lou Reed's "Walk on the Wild Side".
More than just an artist, Andy Warhol had become a bona fide celebrity. He dabbled in the music industry, managing the experimental New York-based group, the Velvet Underground, and he was often seen at the famous Studio 54 nightclub. Of course, he continued to produce more and more art as the decade went on.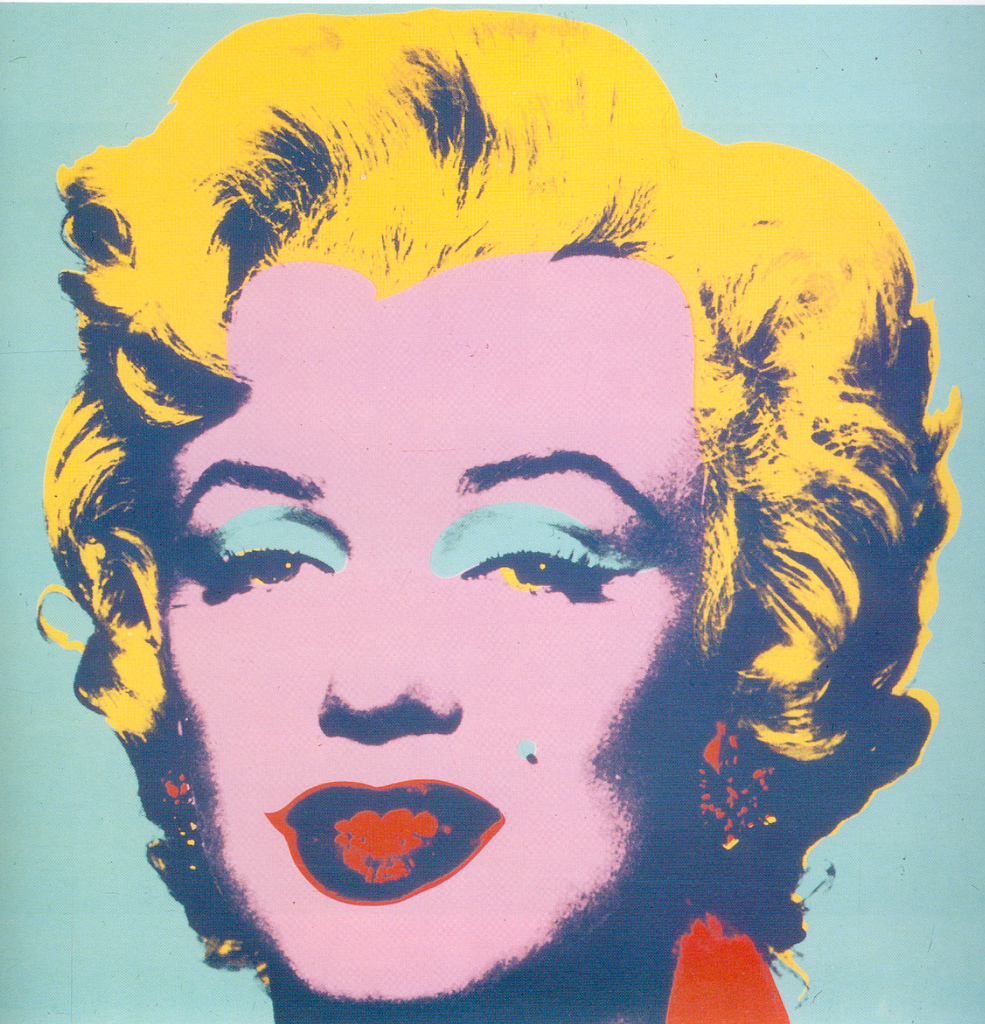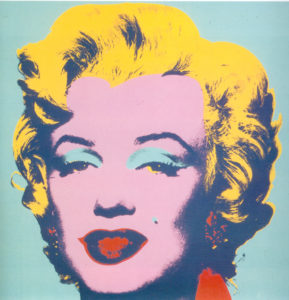 A narrow escape
In 1968, radical feminist Valerie Solanas entered The Factory and shot Andy Warhol. Solanas, who was keen to make a name for herself as a writer, had previously appeared in a film directed by Warhol, and had had a dispute with him over a script. Warhol was gravely injured and wore a surgical corset for the rest of his life. Solanas turned herself into the police and entered a guilty plea.
But in many ways, the damage had been done. The attempted murder put an end to the excesses of the Sixties. Security at The Factory increased, and the wild parties grew less frequent. During the 70s, Warhol branched out more and more into film. He produced more than 60 films over his career, some of which were highly experimental (Sleep is six hours of a man sleeping, while the 45-minute Eat shows its subject doing nothing but eating mushrooms).
Illness and death
Warhol continued to work into the 1980s when he presented his own show on MTV. As he grew older, though, he had persistent gallbladder problems. In February 1987, it was removed in New York Hospital, but although the surgery was initially deemed a success, Warhol died two days later, on February 22 1987. He was 58 years old.
Thirty years on, Warhol's influence is still felt strongly. Many of his more experimental pieces failed to resonate with the public, but his iconic images, particularly of Marilyn Monroe and the Campbell's soup cans, can be seen on merchandise all over the world.
Get instant credit on your art with minimal paperwork, plus specialist advice throughout. Some of the many artists we loan against include Andy Warhol, Bernard Buffet, Damien Hirst, David Hockney, Marc Chagall, Raoul Duffy, Sean Scully, Tom Wesselmann, Tracey Emin, Banksy, and Roy Lichtenstein to name just a few.
This post is also available in:

Français (French)

Deutsch (German)

Italiano (Italian)

Português (Portuguese (Portugal))

Español (Spanish)
---
---

---
Authorised and Regulated by the Financial Conduct Authority