I hope you enjoy this blog post.
If you want us to appraise your luxury watch, painting, classic car or jewellery for a loan, click here.
The Only Pawnbrokers in Mayfair
December 15, 2017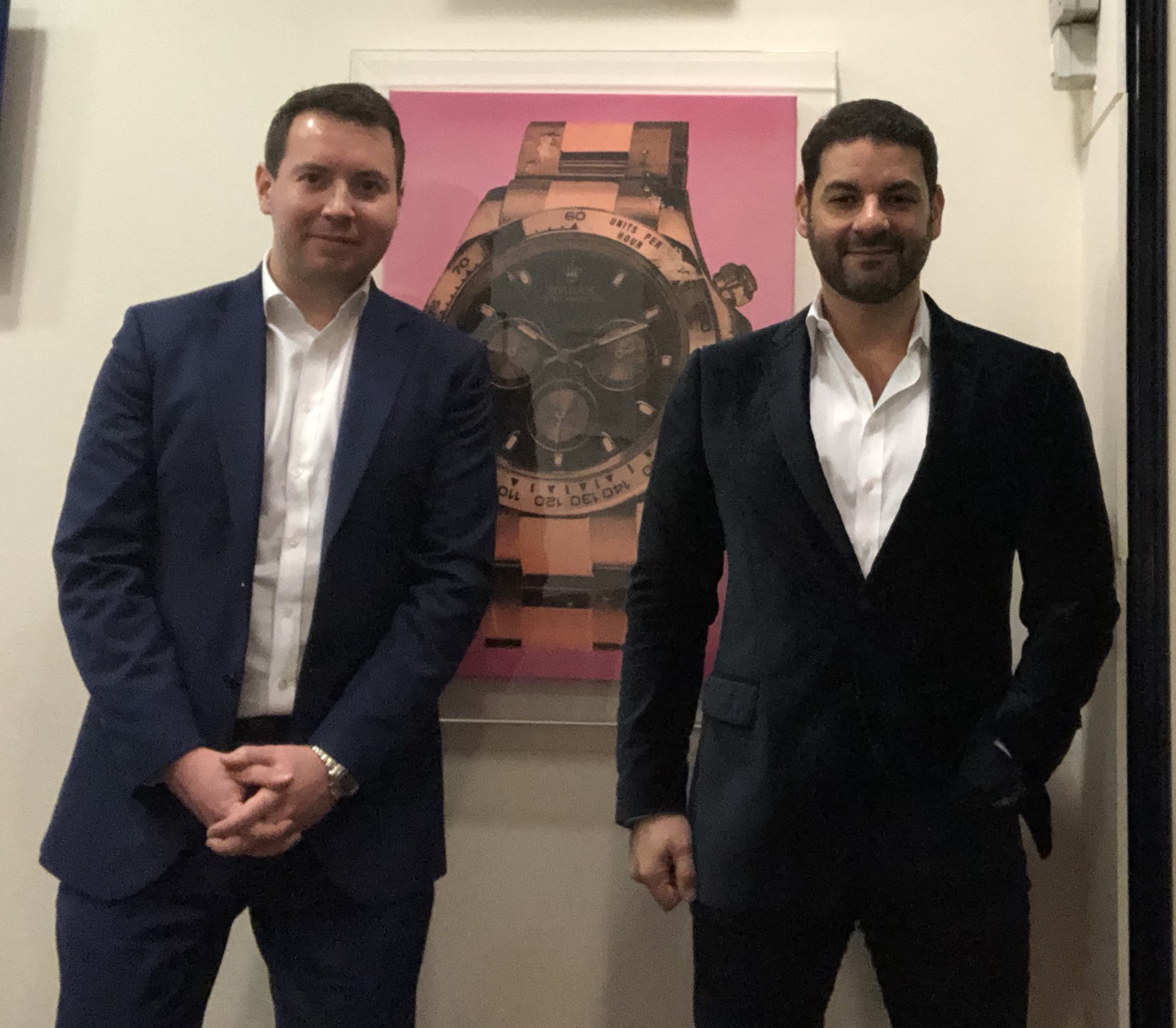 New Bond Street Pawnbrokers' founder and director David Sonnenthal discusses how his business went from being a one of a kind to a trailblazer.
In 2017, pawnbroking is just another part of the luxury goods industry in Mayfair, central London. That's largely because of my business, New Bond Street Pawnbrokers. In 2017, we have a strong reputation, and a vast portfolio of clients who visit us regularly to take out loans against their luxury goods. But it wasn't always this way. In fact, there was a time when the concept of pawnbroking was completely alien to the discerning Mayfair clientele. Here's the story of how my business showed up and opened Mayfair's eyes to the world of pawnbroking.
The beginning
I opened New Bond Street Pawnbrokers on Blenheim Street, Mayfair in 1999. My vision was to offer a collateral loans service catering exclusively to the highest end of the market. Not only had nobody done this before, but we also became the only pawnbroker – of any kind – in all of Mayfair. To begin with, we didn't get a lot of business. Mayfair's clientele either didn't know who we were, or turned their nose up at the prospect of visiting a pawnbroker.
For the first few years, the business struggled. We had two problems in particular. Firstly, people with the kind of assets we were looking to take on had never used a pawnbroker, and they would need some convincing that it could benefit them. Secondly, people that were comfortable with using pawnbrokers – but did not have the kind of assets we were looking for – would come and visit us looking for loans. This second set of people, in particular, provided us with a problem. If we accepted their assets as collateral for a loan, that would bring in some all-important business in the short term. However, in the long-term, this could have given us a reputation as a high-street pawnbroker; the exact opposite of my vision. We had to turn down these sorts of customers a lot in the early years.
Early successes
It took a few years of struggling, and turning away unsuitable clients before we started attracting a steady stream of appropriate customers. In the early years, myself and my staff had networked relentlessly, using our connections in the luxury arts world to  sound out potential clients, but – perhaps even more importantly – begin getting the word out there that 'pawnbroking' did not have to be a dirty word in Mayfair. The legwork we put in in the early months and years was really starting to pay off, and we were starting to get a few clients trickling in. The key benefit choosing to work exclusively with assets at the very highest end of the market is that one deal can be incredibly lucrative. This meant that we didn't need to get many deals completed each week, so when things started looking up, they really started looking up very quickly
Once things really started taking off, I felt vindicated, and glad that we stuck to our guns in the early days. Not only was the business becoming successful, but we were also getting an amazing variety of luxury goods through our doors, something that continues to this day. We've loaned against antique books, historic artifacts, film memorabilia and more, alongside our bread and butter items such as watches, art, fine wine, luxury cars, and so on.
Probably the most exciting piece we've taken for a loan is an artefact taken from Tutankhamun's tomb by Howard Carter when it was discovered in 1907. A client came in looking for a loan against it around 5 years ago, and decided against paying off the loan amount. We still have it in the shop to this day!
A few other quirky items we've taken on include one of the world's first geography books, a letter written by a man suspected to be Jack the Ripper, and a series of pictures that were hung on the Titanic. What I've taken away from all of this is knowledge about a wide range of luxury goods, and that's helped to make New Bond Street Pawnbrokers the best in the business.
Growing reputation
Getting that early business in from top Mayfair clientele was crucial for one primary reason; reputation. The luxury goods business in London (and indeed, globally) is a small place. People cross paths with one another over and over again. Therefore, to be successful, knowing people on its own isn't enough. You need the reputation to back that up. After we'd started getting our first customers in through the doors, news about New Bond Street Pawnbrokers travelled fast around Mayfair. Things got even better once our first wave of clients started paying off their loans. Most of them were happy with their services, and word started spreading even more.
This kind of word of mouth chain reaction carried on throughout the noughties, and it is during this period that pawnbroking started to become an established practice in Mayfair. And New Bond Street Pawnbrokers was the only one doing it at the time. Don't get me wrong, the stigma surrounding pawnbroking is still alive and well among certain people in Mayfair to this day, but there are plenty of people who consider it as a viable option now.
Critical recognition and reinvention
In 2008, New Bond Street Pawnbrokers won the Innovation Award at the National Pawnbrokers Association Awards, for taking the pawnbroking model and bringing it to a new audience. We view this as the moment when it felt like our efforts over the previous decade were really paying off. We had taken an idea that had – at first – seemed impossible in reality, and made a success of it. From then onwards, our business has only gone from strength to strength.
We also decided very early on that we would be open to constant reinvention of our Blenheim Street shop. We're currently working on a redesign of the shop that should be ready for January 2018 – the eighth redesign we've undertaken since the shop opened in 1999.
Pawnbroking in Mayfair today
As we move into 2018, pawnbroking in Mayfair is in a very different place. For starters, we're no longer the only pawnbroker in Mayfair. Not only do we relish the competition, but it just reinforces that feeling I had all the way back in 1999; that a luxury pawnbroker catering to a Mayfair clientele could be a success. As they say, imitation is the greatest form of flattery.
However, we're certainly the only pawnbrokers that has the knowledge that we do. No other pawnbroker in Mayfair – or anywhere else in London for that matter – can match our wide-ranging expertise in every aspect of luxury goods. Technically, we may have competition now, but we know that our expertise, and wide variety of knoweledge is unrivalled.
New Bond Street Pawnbrokers are a discreet, luxury pawnbroking service specialising in loans against diamonds, fine jewellery, classic cars, fine wines, fine art ,antiques, rare books, handbags and fine watches . Contact us to discuss arranging a free valuation.
This post is also available in:

Français (French)

Deutsch (German)

Italiano (Italian)

Português (Portuguese (Portugal))

Español (Spanish)
---
---

---
Authorised and Regulated by the Financial Conduct Authority