I hope you enjoy this blog post.
If you want us to appraise your luxury watch, painting, classic car or jewellery for a loan, click here.
LS Lowry Career Retrospective
October 31, 2017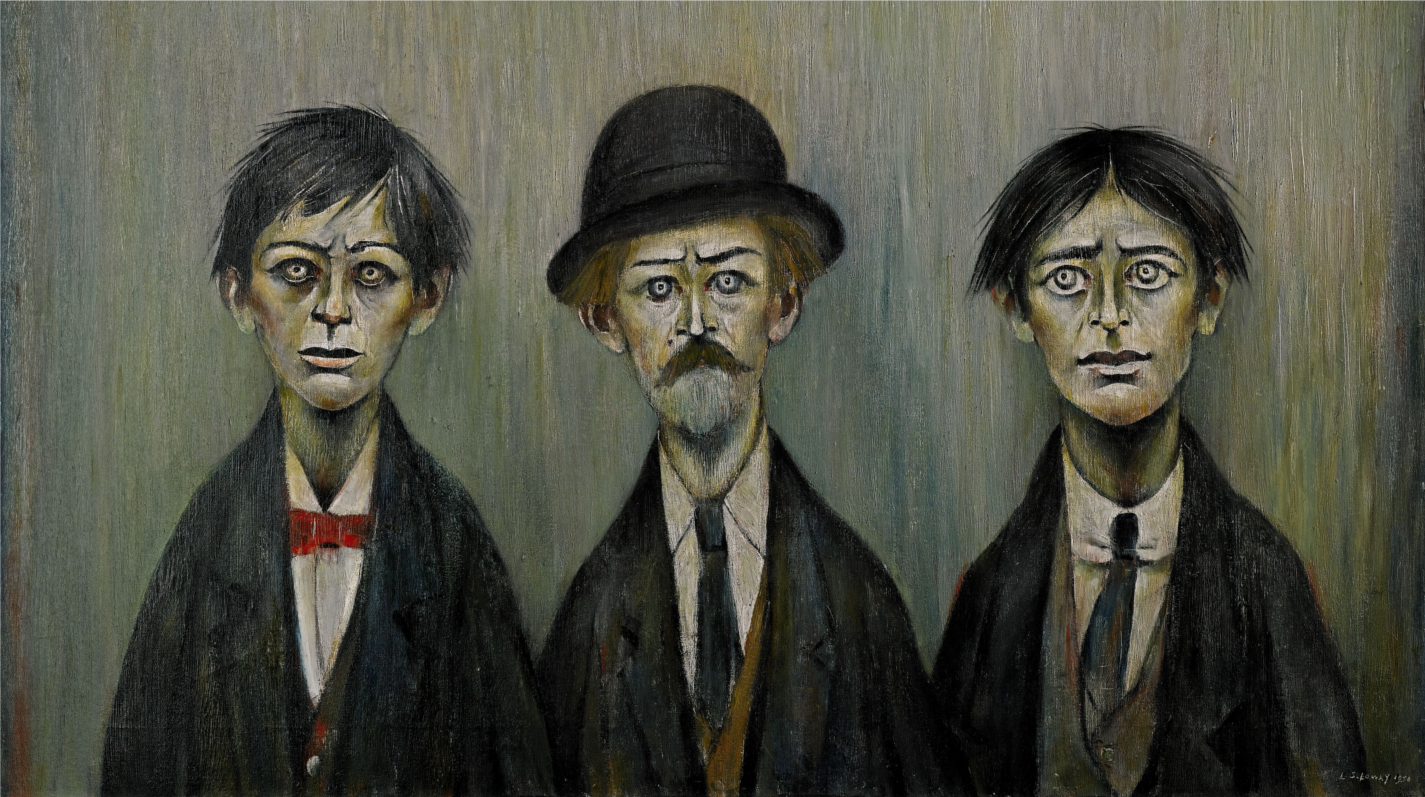 Laurence Stephen Lowry was a Stretford artist, born on 1st November 1887. He died aged 88 on 23rd February 1976, leaving behind an impressive artistic legacy. Lowry is said to have had an unhappy childhood, with a difficult mother, and a well-intentioned but distant father, and the artist distracted himself by studying the surroundings of his home in Pendlebury, where the family moved in 1909. Lowry was fascinated by the industrial setting, and this formed a lasting impression, which can be seen in his work. His father died in 1932, and his mother in 1939, which sent Lowry into a deep depression.
Lowry said at the age of 88 that he had "never had a woman,' but this did not stop him from acquiring a number of female friends. He was particularly close to fellow artist Shelia Fell and supported her career by purchasing several of her landscape pictures. He also formed a close friendship with Salford artist Harold Riley, and James Lawrence Isherwood. A lover of storytelling, he became known for his amusing but unverifiable stories, in many cases setting out to deliberately decide those around him.
In 1905, Lowry began studying under French Impressionist Pierre Adolphe Valette at the Manchester School of Art, where he developed his interest in industrial landscapes, initially developing a dark, Impressionist tone, before moving to a lighter background to highlight the figures. His style is distinctive and recognisable, featuring urban landscapes populated by mysterious matchstick men, in which can be seen the influence of the industrial surrounding he grew up in. Lowry considered Rosetti to be his chief inspiration.
Lowry left behind an extensive artistic legacy: around 1,000 paintings, and over 8,000 drawings. Here are a few standouts:
1. 'Going to the Match,' (1928)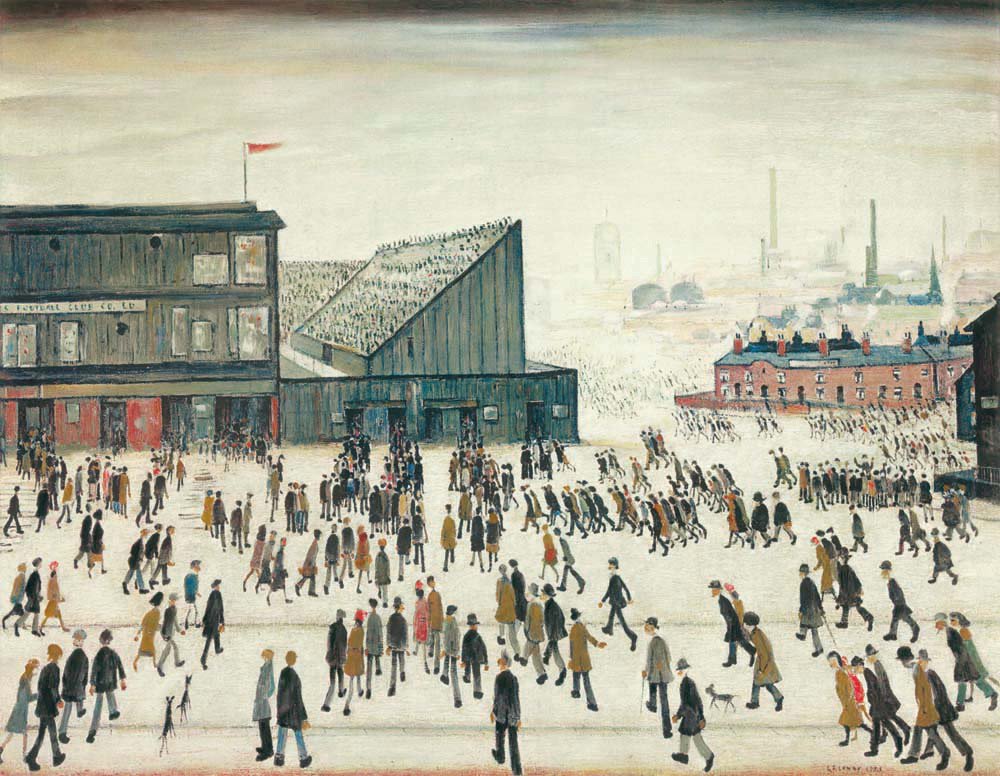 This piece helps to truly highlight Lowry's love for symbolism and storytelling. Conveying a number of figures, all heading for a football stadium, the piece is deliberately obscure. No faces or teams are visible, making this a representation of all football matches, as opposed to a particular event.
2. 'Industrial Landscape' (1955)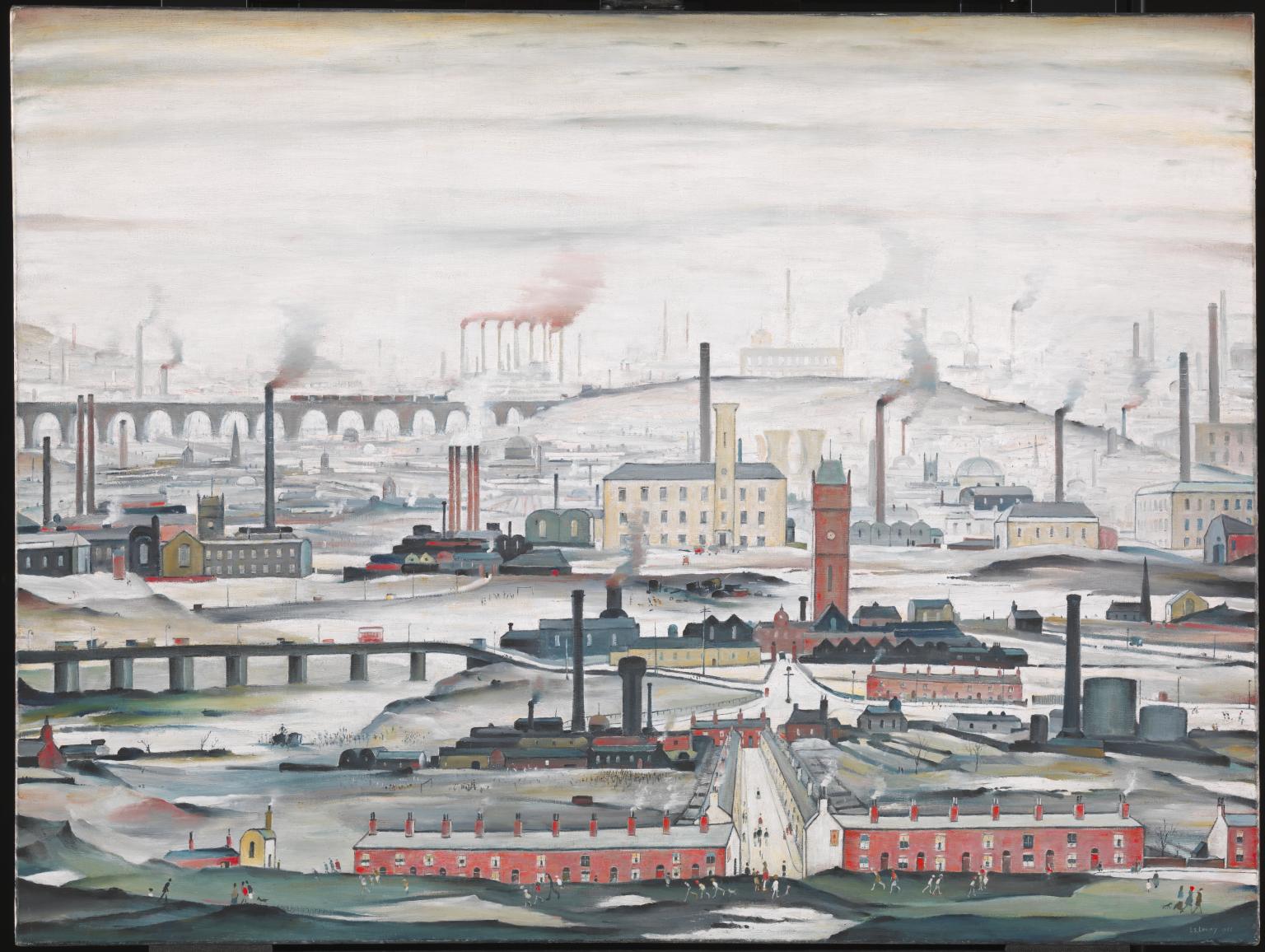 A classic Lowry piece, this painting clearly highlights the industrial themes which pervade his work. Once again, the composition is imaginary, with realistic elements, allowing the scene to transcend a specific location or time period.

3. 'Coming from the Mill' (1930)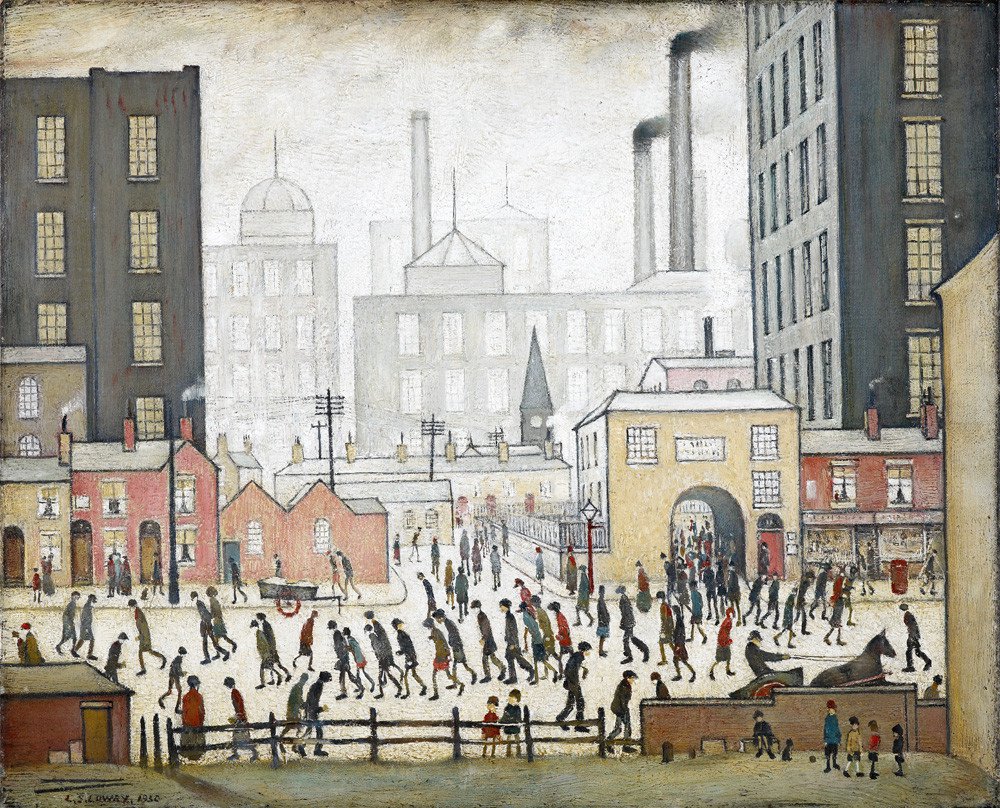 Distinctively Lowry, this piece shows figures heading home from a factory after work. The matchstick figures are instantly identifiable as Lowry, and the use of greys and browns highlight the industrial nature of the scene.
4. 'Bandstand' (1924)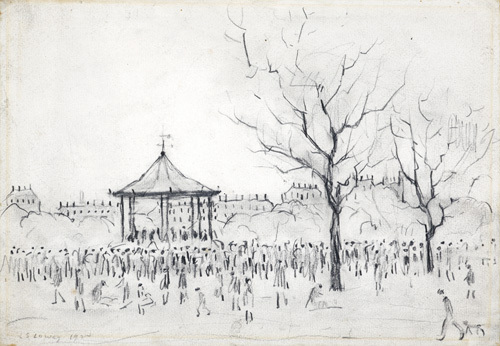 Something of a contrast due to the use of pencil, 'Bandstand' nevertheless contains the distinctive matchstick figures which Lowry is famous for, framed against a typical industrial background.

5. 'Portrait of Ann' (1957)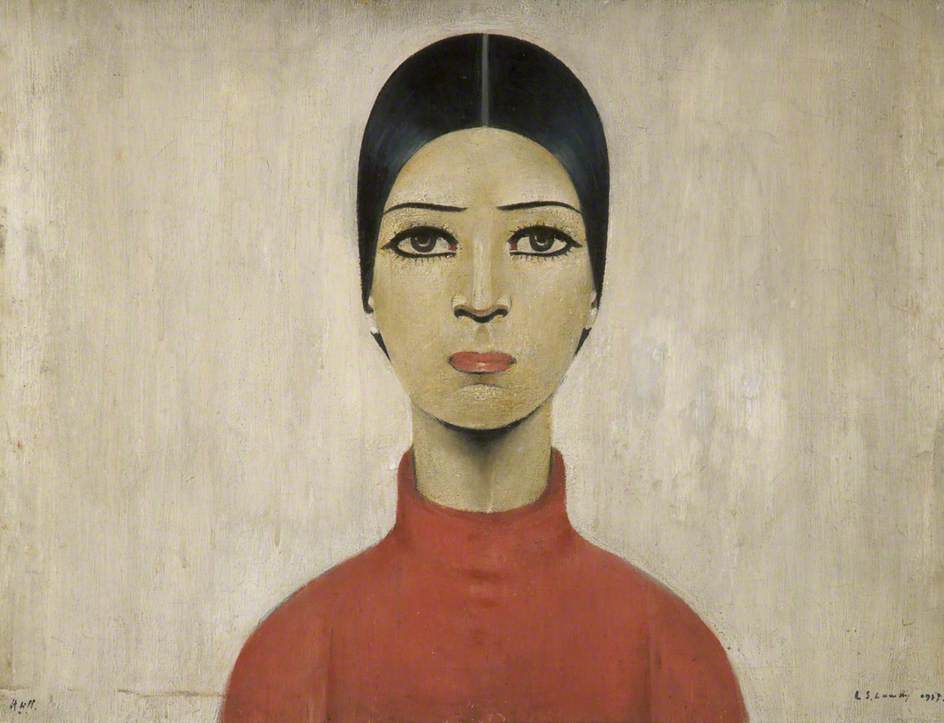 One of Lowry's most famous and mysterious works, 'Anne' depicts a woman painted in his distinctive figural style. There are a number of theories on the identity of 'Ann' and her significance to the artist, though nothing has been confirmed to this day.
New Bond Street Pawnbrokers offer instant credit with minimal paperwork, plus specialist advice throughout. We loan against art by many artists, more information is available on our fine art loans page.
This post is also available in:

Français (French)

Deutsch (German)

Italiano (Italian)

Português (Portuguese (Portugal))

Español (Spanish)
---
---

---
Authorised and Regulated by the Financial Conduct Authority