I hope you enjoy this blog post.
If you want us to appraise your luxury watch, painting, classic car or jewellery for a loan, click here.
Five sculptures tapped for prestigious Fourth Plinth spot
January 23, 2017
Five sculptures have been announced as the finalists for one of Britain's most prestigious public art displays, the Fourth Plinth in Trafalgar Square. Two of the five finalists will be selected in March 2017, and their creations will be installed in 2018 and 2020, to be seen by many of the tourists and locals who pass through the bustling central London square.
The finalists encompass a diverse range of styles, materials, and influences, created – as is tradition – by artists from around the globe. Here are this year's finalists, which are currently on display at the National Gallery, a stone's throw away from the plinth itself.
The Invisible Enemy Should Not Exist – Michael Rakowitz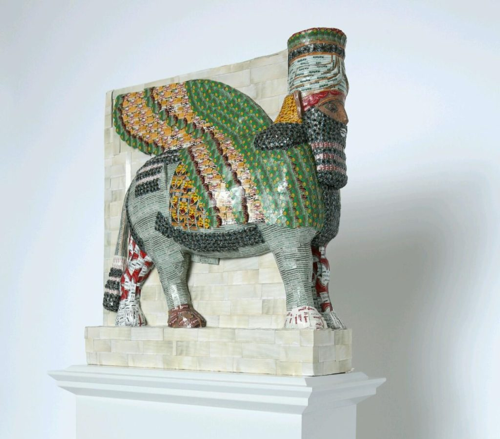 Anyone who's been to the British Museum will probably recognise the winged Lamassu depicted in this work, by Iraq-born Michael Rakowitz. Created by the Assyrian Empire – which stretched across modern-day Iraq, Syria, Iran, and Turkey, among others – the Lamassu was seen as a protective deity. Many sculptures depicting the Lamassu have partially or wholly survived intact to the present day, though many were destroyed by the terrorist group ISIS, especially in the ancient city of Palmyra. This piece is a recreation of the gates of Nivineh, destroyed in 2015.
Untitled – Huma Bhabha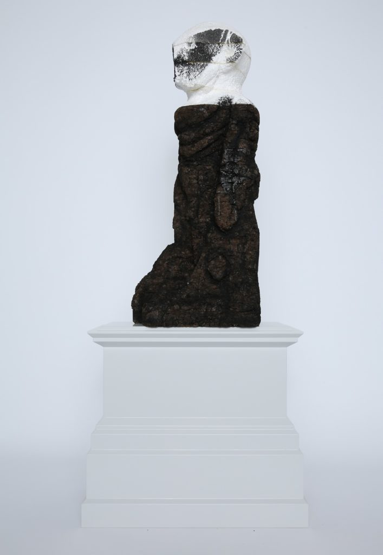 Upstate New York-based Huma Bhaba's entry Untitled is a dark, foreboding piece intended to reflect a 'modern comic sci-fi movie.' The roughly hewn figure is dark and enigmatic, a mystique that's only added to by its non-committal name. It seems like the kind of piece that wouldn't look out of place on the Fourth Plinth at a glance, but a closer inspection would reveal something more interesting than at first thought.
Highway – Damian Ortega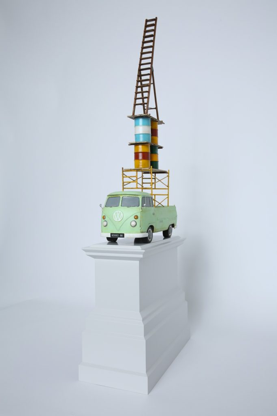 Mexican-born Ortega's Highway is a fun piece, that playfully stacks a VW truck, scaffolding, oil drums, and a ladder. Ortega was inspired to create the piece after seeing a photograph in a magazine, in which workers had put scaffolding and a ladder into the back of a truck in order to change bulbs over a highway (hence the name). The piece looks precarious and casually stacked together, though it's guaranteed that – unlike its real-world influence – its construction it was anything but. The artist himself had some sage advice for all admirers of his piece; "don't try this at home, it is insane."
THE END – Heather Phillipson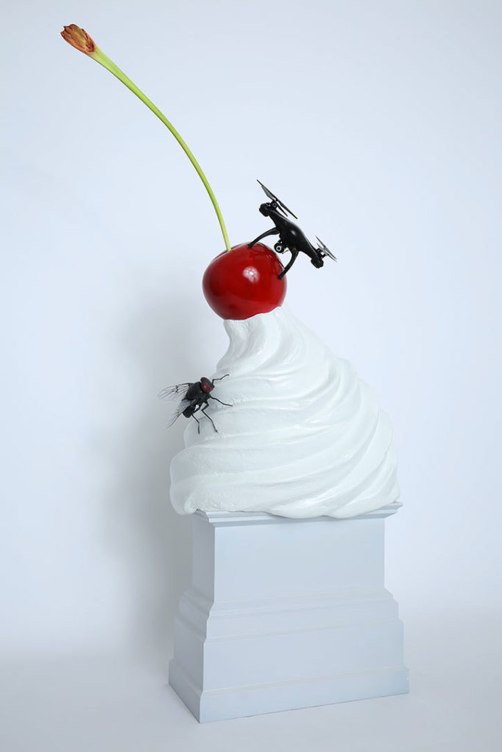 London born Phillipson's piece THE END portrays a blob of ice cream, topped by a cherry, with a fly sitting on it. What really sets it apart is the drone bizarrely clinging onto the cherry at the top, which is of a similar size to the fly. The artist has (cryptically) described the piece as exploring "the extremes of shared experience, from commemorations and celebrations to mass protests." It's certainly a visually striking and arresting piece, and many commentators have already chalked it down as one of the favourites to take one of the available spots on the Fourth Plinth.
The Emperor's Old Clothes – Raqs Media Collective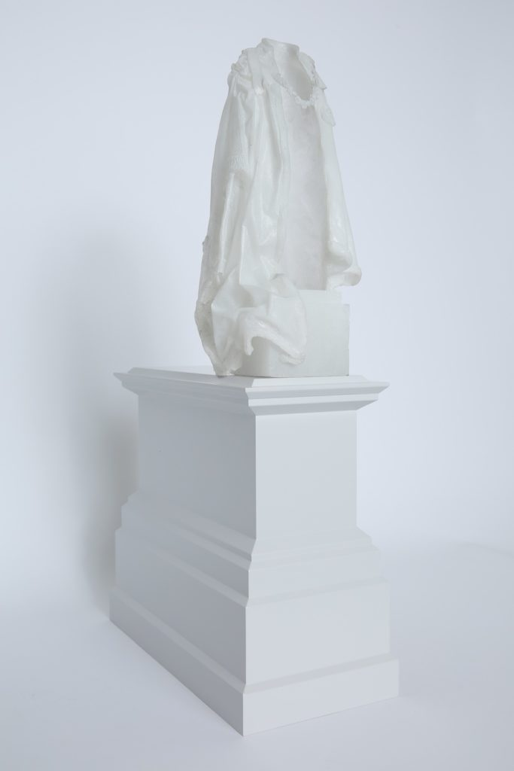 The only piece among the five finalists to have been credited to a collective rather than an individual, this haunting piece shows a statue in a traditional style, but with the clothes hollowed out and left bare. The effect is a piece that would blend in to Trafalgar Square's multitude of classic statues with ease, while creating an uneasy, disconcerting feeling in those who stop to admire it for longer. The piece was inspired by a statue in Coronation Park, Delhi, built by the British Empire.
New Bond Street Pawnbrokers offers  offer instant credit with minimal paperwork, plus specialist advice throughout. You can also check our dedicated fine art webpage for more information.
---
---

---
Authorised and Regulated by the Financial Conduct Authority