I hope you enjoy this blog post.
If you want us to appraise your luxury watch, painting, classic car or jewellery for a loan, click here.
4 things we learned at BaselWorld 2017
March 30, 2017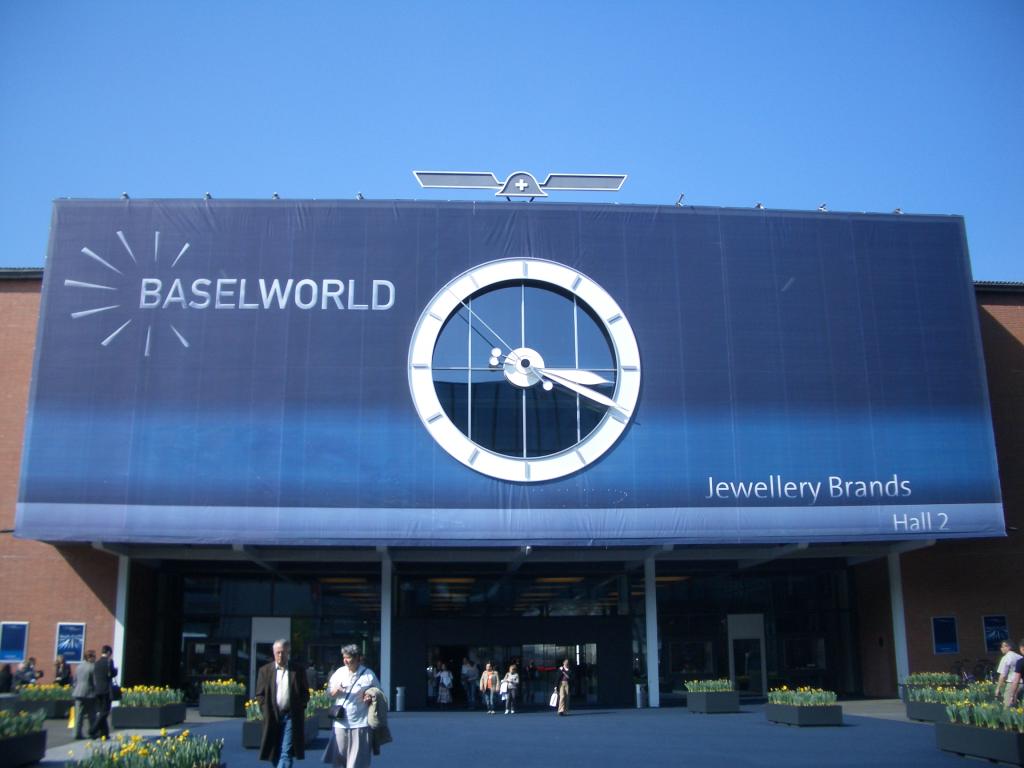 It's no secret that we're big fans of luxury watches here at New Bond Street Pawnbrokers. Just like all other watch enthusiasts, we make sure that the dates for BaselWorld are circled on our calendars as soon as they're announced. The event is a pretty good way of getting a handle on where the watch industry is going in the future, and this year has been no different. As the world's largest and most prestigious trade show for watchmakers draws to a close for another year, we look back on a few things we learned.
1. March of the American watchmakers
It's a widely accepted belief among watch experts that Switzerland are the undisputed kings of watchmaking. Therefore, it's a little surprising that some of the most talked about brands at this year's BaselWorld were American.
Tommy Hilfiger, Movado, and Misfit (owned by American giants Fossil) all made headlines with their luxury smartwatch designs. The price tag for one of these is higher than your average smartwatch, but also – crucially – significantly lower than a top-end Swiss watch. It's unlikely that these brands will compete with Swiss watch houses for the customers who want to spend thousands on a watch, but they could carve out a significant niche in the lower end of the market.
2. The smartwatch goes luxury
The previous point links into a wider one about the industry at large. With more and more luxury watchmakers embracing digital at this year's BaselWorld than ever before, it's becoming an unavoidable trend. It's notable that very few of the big Swiss watchmakers have thrown their hat into the ring and gone fully digital.
Classic old brands like Rolex are understandably sceptical about going digital. There's been a degree of suspicion of smartwatches from Swiss watchmakers, each of them wary if putting their reputation on the line by releasing a smartwatch. After all, what if it were a passing fad? However, we're reaching a point where it's become clear that – for now at least – the smartwatch is here to stay. TAG Heuer debuted a new smartwatch at BaselWorld 2017. Expect other companies to follow suit.
3. Analogue is still important in the luxury market
While a lot of buzz was afforded to smartwatches, there was still plenty for traditionalists like ourselves to get excited about. One watch that got everyone talking was a surprise release by Jaquet Droz, named the Loving Butterfly Automaton. The watch is inlaid with woodland scenery, with a butterfly and a cherub at the centre, both of which move as time passes. The watch took three years to make, and only 28 units will be sold.
Italian fashion house Bulgari broke a world record at BaselWorld 2017 with their new watch, the Octo Finissimo. The watch is now the world's thinnest self-winding watch on the market, with a total thickness of only 5mm.
It is telling that while many people in watchmaking are pre-occupied with digital, many traditional watchmakers are instead focusing on new ideas and innovations within their craft. They're excelling at it too. Analogue watches aren't going anywhere.
4. Swiss watches are still the undisputed kings
In spite of all of the above, the big Swiss watch houses still come out on top. Yes, there was lots of exciting new smartwatches, but most delegates at the conference were excited to see two brands in particular; Rolex and Patek Philippe.
Rolex made headlines with a Rolex Yachtmaster inlaid with a variety of coloured crystals, covering most of the colours of the rainbow. The piece will set you back $65,000 if you want to add it to your collection. Something stood out from Rolex's offering at this year's BaselWorld too; there weren't any gadgets or gimmicks, just beautiful, brilliantly made analogue watches. The day may well come that Rolex decides to go digital, but for now, they're doing just fine without it.
New Bond Street Pawnbrokers are a discreet, luxury pawnbroking service specialising in loans against diamonds, fine jewellery, classic cars, fine wines, fine art ,antiques, rare books, handbags and fine watches. Contact us to discuss arranging a valuation today.
---
---

---
Authorised and Regulated by the Financial Conduct Authority