£10m watch illustrates the allure of quality timepieces
November 10, 2014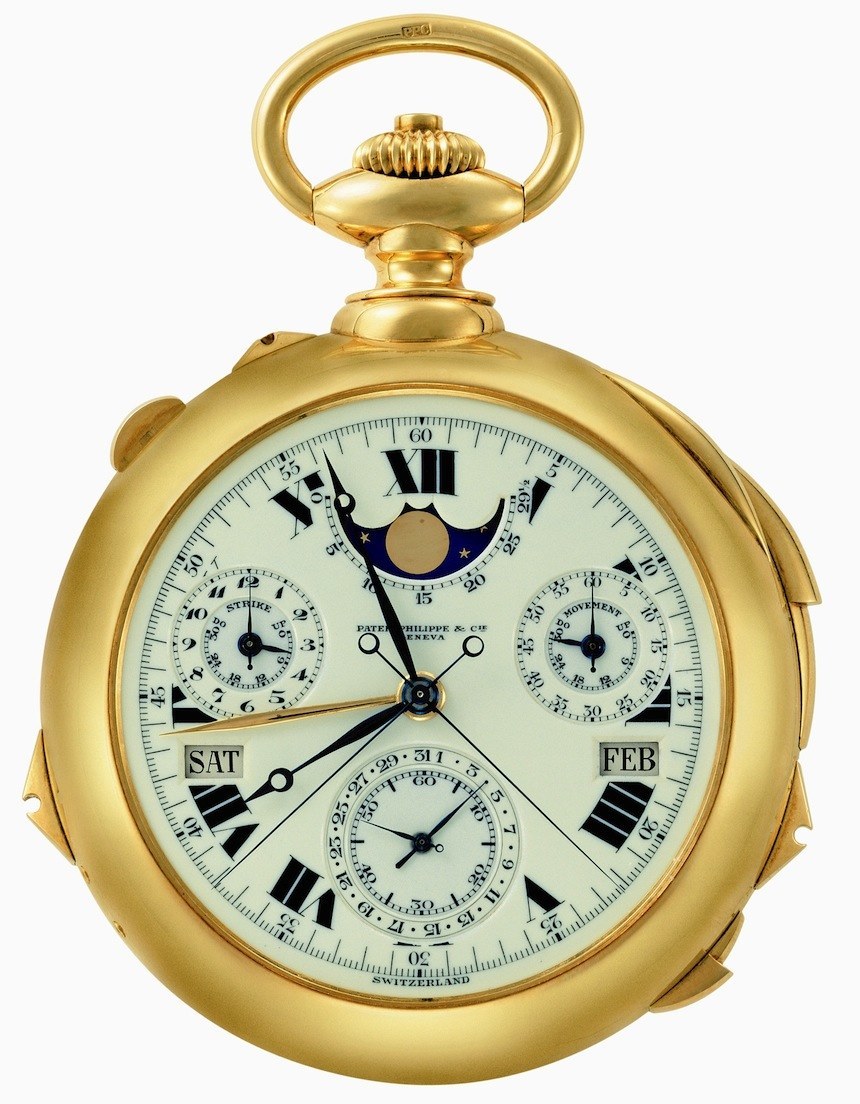 The world's most expensive watch is set to smash records again when it goes on sale at Sothebys Geneva this week for an estimated £10 million, after selling for £7m 15 years ago. The Henry Graves Supercomplication, a pocket watch made by luxury watchmakers Patek Phillipe eighty years ago, may be out of the price range of most, but the high fee it commands illustrates the undying allure of vintage watches.
The list of celebrities who own vintage wristwatches is extensive, and further bolsters the glamour of these pieces; Cristiano Ronaldo, Leonardo DiCaprio, and Daniel Craig are all known to be watch-lovers. It is perhaps unsurprising that Daniel Craig especially should be a watch aficionado; his character James Bond's part in establishing the Rolex as a fashion item stretches back as far as the 1960s.
Indeed, whether it is the fictitious secret agent's doing or not, Rolex is by some stretch the most famous and most collected watch brand in the world. Founded in 1905 in London as Wilsdorf & Davis, by Hans Wilsdorf and Alfred Davis, the company would soon change its name to Rolex and establish itself at the forefront of the wristwatch revolution. Prior to the First World War, wristwatches were less popular than the traditional pocket watch, but after the war this all changed. Theories differ, but a popular one is that use of wristwatches became widespread when pocket watches were found to be less convenient for soldiers in the trenches. Whatever the truth may be, by the mid-1920s pocket watches became yesterday's news.
However, as the £10 million estimate for the Patek Phillipe piece mentioned above shows, Rolex is not the only name highly valued by watch collectors. Patek Phillipe was founded in 1852 in Geneva by watchmakers Antoni Patek and Adrien Phillipe, and throughout their formative years they were responsible for a great number of innovations in the watchmaking craft. The perpetual calendar, split seconds hand, chronograph, and minute repeater were all invented by the ground-breaking watchmakers. As well as being responsible for various innovations in watchmaking, their timepieces have been incredibly desired items throughout the company's history. Indeed, they have had a number of royal clients, most notably Queen Victoria who is known to have owned at least two Patek Phillipe watches in her life. King Christian IX of Denmark, King Victor Emmanuel III of Italy, and Sultan Hussein Kamel of Egypt were also clientele of the company in the 19th and 20th centuries.
So as we can see, it is not just modern celebrities who are captivated by the allure of high-end watches. Vacheron Constantin – a Swiss watchmaker – is famed in part for Napoleon Bonaparte's affinity for their products. US President Harry Truman also owned one. All of this just goes to show that high quality watches have always been a highly desired item, and passion for them hasn't abated over time; if anything their popularity has increased. Here at New Bond Street Pawnbrokers we too are very passionate about the collection of fine and vintage timepieces, and we've actually seen the price of them increase over the years.
If you have a fine watch, you may be surprised by how much it's worth. If you have one that you don't wear a lot, bring it in to the shop and we can give you a free valuation. If you want to keep it for yourself, though, we understand. We really do.
To learn more about our loans on fine watches you can visit our dedicated webpage.  Finally, some of the many watch brands we loan against include: A. Lange & Sohne, Breguet, Breitling, Bulgari, Cartier, Chopard, Harry Winston, Hublot, IWC, Jaeger LeCoultre, Omega, Panerai, Piaget, Richard Mille, Roger Dubuis, Tiffany, Ulysse Nardin, Urwerk, Vacheron Constantin, Van Cleef & Arpels, Audemars Piguet, Patek Philippe, and Rolex to name just a few.
*We also offer loans against diamonds, fine jewellery, classic cars, fine wines, fine art ,antiques, rare books, handbags and fine watches
---
---